Katsina Governor Hails Apex Court's Affirmation of President Tinubu's Victory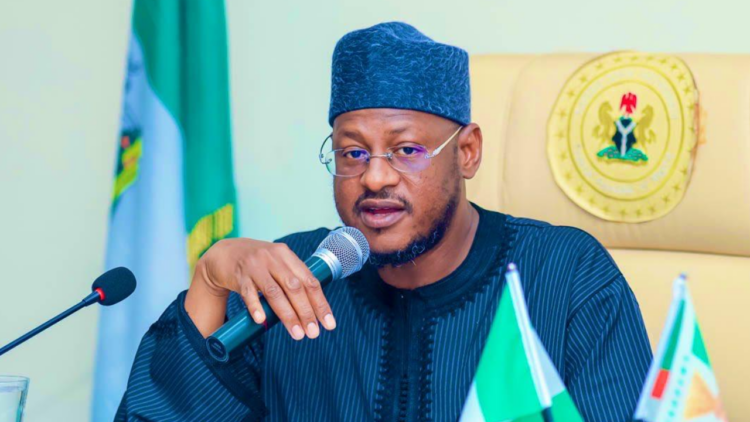 Katsina State Governor, Malam Dikko Umaru Radda PhD, has hailed the
judgement of the Supreme Court of Nigeria which affirmed the election
of President Bola Ahmed Tinubu as the valid winner of the February 25,
2023 presidential election.
Governor Radda in a congratulatory message to President Bola Ahmed
Tinubu, described the verdict by the Apex Court, which dismissed the
appeals of Atiku Abubakar of the Peoples Democratic Party, PDP and
that of Peter Obi of the Labour, LP challenging the verdict of the
Presidential Election Petition Tribunal, PEPT, which had earlier
affirmed President Tinubu as the winner of the presidential election as victory for democracy.
Governor Radda, said the Supreme Court's unanimous ruling is not just
a legal victory for President Tinubu, the All Progressives Congress,
APC, but for all Nigerians and lovers of democracy around the world.
He said the victory at the highest court in the land reflects the
resilience of the institutions in Nigeria to entrenching democracy and
the rule of law. That Nigeria remains the epitome of democracy and
freedom in Africa.
He stressed that the victory of President Tinubu at the Supreme Court
is a clear reflection of the minds of millions of Nigerians that
exercised their franchise in February to chart a course for Nigeria
with a renewed hope.
Governor Radda called on all Nigerians and particularly the duo of
Atiku Abubakar and Peter Obi and their teeming supporters not to see
the verdict as a personal loss but as their contributions to deepening
democracy in Nigeria.
He therefore calls on parties in the case, to unite behind
President Bola Tinubu and Vice President Kashim Shettima as they stir Nigeria
towards sustainable growth and development.
He said, by coming together we can build a prosperous nation under
peace and unity.
Governor Radda PhD , on behalf of the Government and good
people of Katsina State, felicitate with Mr President, and assures him
of his unwavering support as he leads the nation with a renewed hope
to greatness.
Ibrahim Kaula Mohammed.
Chief Press Secretary to the Katsina State Governor.
26th October 2023
Leave a Reply
Your email address will not be published. Required fields are marked *