Governor Radda Grieves Over Adamu Fika's Demise, Condoles Yobe Govt, Fika Emirate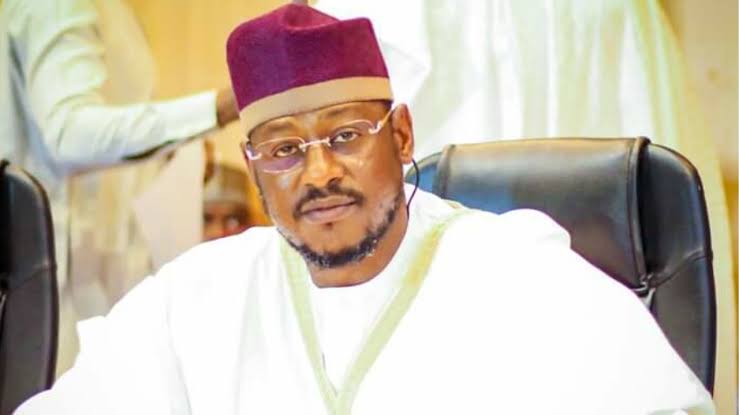 Governor Dikko Umaru Radda said the entire Northern part of the country has lost one of its long-standing influential public figures with the death of Alhaji Adamu Fika.
Radda, in a statement issued by his spokesperson, Ibrahim Kaula Mohammed, described the transition of the prominent elder statesman as 'painful and traumatizing'.
The late Wazirin Fika passed on yesterday while being brought back to Nigeria from the United Kingdom, where he was taken for treatment. He was aged 90.
Governor Radda, while condoling with his colleague and Governor of Yobe State, Mai Mala Buni, observed that Alh. Fika's demise is a colossal loss not only to the people of Fika Emirate and Yobe State, but Nigeria at large.
He said that the deceased was a distinguished citizen and retired public servant of sheer esteem, whose contribution to the country's public service remains indelible.
"Our late elder statesman was a true father and generous mentor to many contemporary Nigerian leaders and public servants. He was also a revered traditional titleholder of Fika Emirate.
"The deceased is one personality that many will say lived a life of true impact, and will be sorely missed by teeming Nigerians. Indeed, his modest contribution of attracting development not only to his native town of Fika, but Yobe State at large, cannot be easily wished away.
"Alhaji Adamu Fika was one of the proteges of Sardauna, Sir Ahmadu Bello, committed to the socio-economic growth of the North and also the country, to add. Even in death, the good legacies bequeathed to humanity by the celebrated Alhaji Adamu Fika will remain everlasting.
"My humble self, together with the entire people and government of Katsina State share in the grief of the exit of late Alhaji Fika. However, we urge my brother and colleague, Governor Buni and the people of Yobe State and Fika emirate in particular, to remain strong, and cherish the beautiful life the deceased led.
"May his noble soul find solace in the posh garden of Jannatul Firdaus. Ameen," Governor Radda said.
Signed:
Ibrahim Kaula Mohammed,
CPS to Katsina Governor.
October 27th, 2023.
Leave a Reply
Your email address will not be published. Required fields are marked *