Governor Radda Strengthens Katsina's International Ties Through Diplomatic Meeting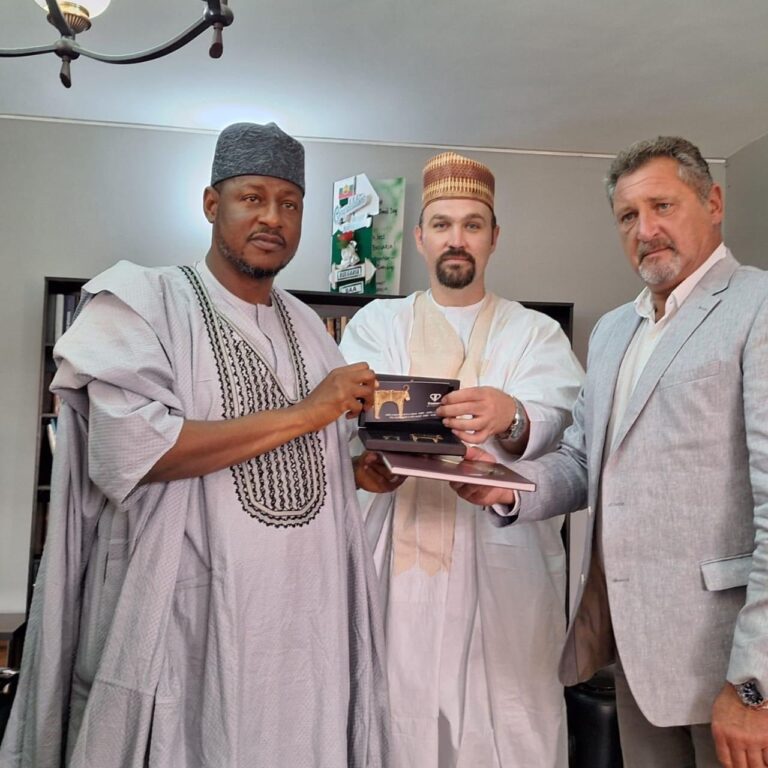 In his ongoing efforts to promote the educational and agricultural development of Katsina State, Governor Dikko Umaru Radda continued his strategic engagements with foreign missions in Abuja. This time, the focus of his diplomatic visit was with the Bulgarian Ambassador to Nigeria, Ambassador Yanko Yordanov.
The meeting, which took place in the capital city of Abuja, brought together the Governor and Ambassador Yordanov to discuss various issues concerning the development of Katsina State, particularly in the areas of education and agriculture.
The talks centred on fostering collaborations that can enhance educational initiatives in Katsina, with a focus on improving access to quality education for the state's residents. Agricultural development, another crucial aspect of Katsina's growth, was also a key topic of conversation. The meeting explored potential partnerships and opportunities that could further boost the state's agricultural sector.
This diplomatic engagement underscores Governor Radda's commitment to exploring international cooperation to advance the welfare and development of Katsina State. As the Governor continues these strategic discussions, the people of Katsina can anticipate positive outcomes and increased opportunities for progress in various fields.
Culled from ABC News
Leave a Reply
Your email address will not be published. Required fields are marked *