National Security Adviser Affirms Commitment to Fairness and Security at ICCES Meeting in Abuja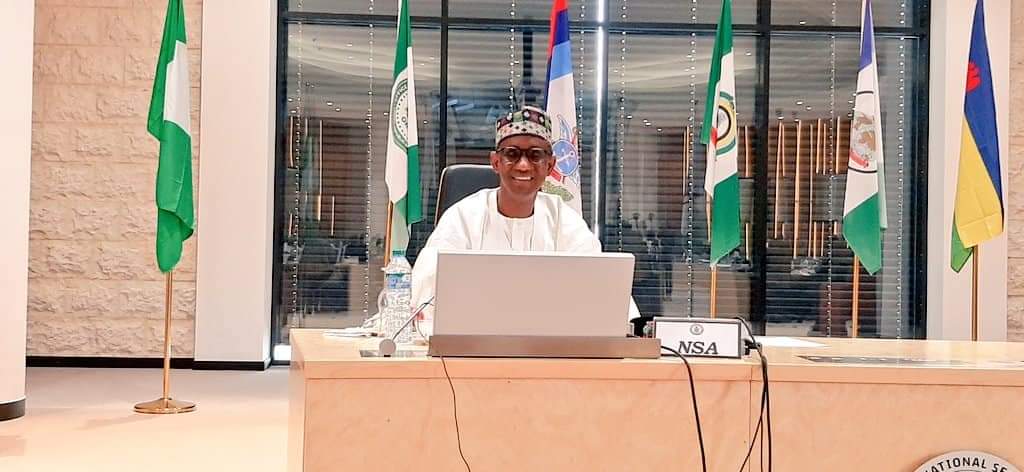 The National Security Adviser (NSA), Alhaji Nuhu Ribadu, while addressing members during the Inter-Agency Consultative Committee on Election Security (ICCES) meeting held at the Conference Room, Office of the National Security Adviser (ONSA), Abuja, on Friday, October 27, 2023, emphasized the importance of ensuring fairness and security in the upcoming off-cycle Governorship elections in Bayelsa, Imo, and Kogi States.
In his statement, Alhaji Nuhu Ribadu underscored, "Security plays a crucial role in upholding the integrity of elections. We commit to strict adherence to the established regulations for these elections. Extensive preparations have been undertaken in readiness for this significant event. Our primary objective is to conduct elections that are not only free but also trustworthy and peaceful, scheduled for November 11, 2023."
The NSA also conveyed the unwavering commitment of the President, asserting, "The President has unequivocally promised to facilitate a groundbreaking election. We firmly believe that these elections will transpire without any interference, violence, or intimidation."
In conclusion, the NSA stressed, "We are resolute in providing all the necessary elements to ensure a flawless election on November 11, 2023, for the Governorship Election in Bayelsa, Imo, and Kogi States.
#BayelsaDecides2023
#ImoDecides2023
#KogiDecides2023
Leave a Reply
Your email address will not be published. Required fields are marked *