Mike The Headless Chicken: The Astonishing Tale of Resilience and Mystery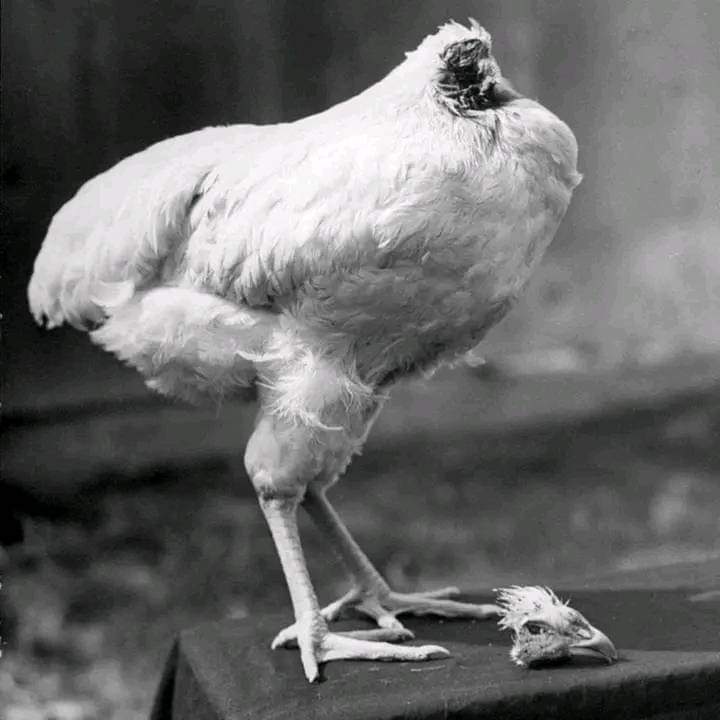 Mike The Headless Chicken is a true story that took place in Fruita, Colorado, in 1945. The story revolves around a rooster named Mike who survived for 18 months without a head.
Mike, a Wyandotte rooster, was owned by a farmer named Lloyd Olsen. On September 10, 1945, Olsen decided to butcher Mike for dinner. He chopped off Mike's head with an axe, expecting him to die instantly. However, to everyone's surprise, Mike continued to live and even attempted to peck for food.
Intrigued by this bizarre phenomenon, Olsen decided to care for Mike, feeding him a mixture of milk and water with an eyedropper. Remarkably, Mike was able to breathe, sleep, and peck for food even without a head. Though he no longer had a brain, his brainstem remained intact, allowing him to maintain basic functions.
News of Mike quickly spread, making him a local celebrity. People from all around came to see the headless chicken. He was featured in various news articles and even toured the country, making appearances at sideshows and exhibitions.
Sadly, on March 17, 1947, while on a tour in Phoenix, Arizona, Mike started choking on a kernel of corn. Despite Olsen's efforts to save him, Mike passed away. Nevertheless, his incredible story earned him a place in the Guinness World Records as the "longest-surviving chicken without a head."
Scientists and experts have hypothesized that a blood clot in Mike's neck might have prevented him from bleeding to death. Others suggest that a part of his brainstem remained connected, enabling him to survive. However, the exact reason why Mike lived for so long without a head remains a mystery.
Today, Mike's legacy lives on through the annual "Mike The Headless Chicken Day" celebrated in Fruita, commemorating his resilience and defying the odds.
Leave a Reply
Your email address will not be published. Required fields are marked *