Empowering Adolescent Girls and Boys for Equitable Education Access: A Report on the Katsina State Ministry's AGILE Project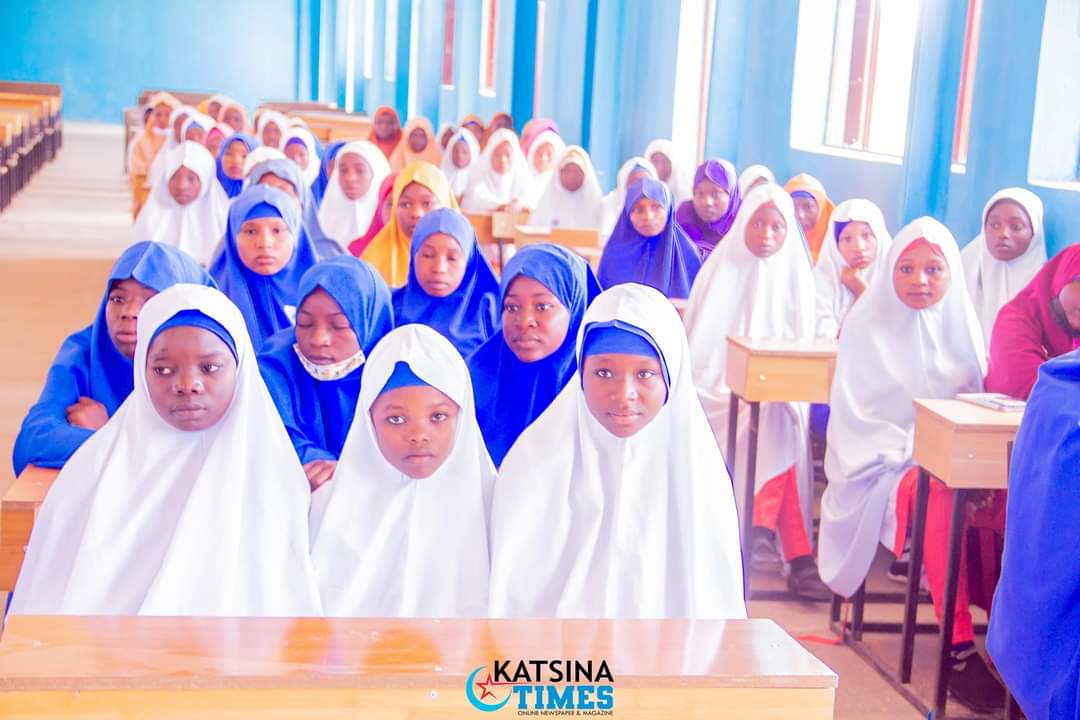 By Zaharaddeen Ishaq Abubakar
The Katsina State Ministry for Basic and Secondary Education, in partnership with the Adolescent Girls Initiative Learning and Empowerment (AGILE) Project, recently organized a comprehensive capacity-building event designed to address various facets of education access and empowerment for 150 adolescent girls and boys. This report offers an in-depth overview of the event, which focused on advocating for equitable access to education, creating enabling environments for transitioning to secondary schools, fostering mentorship skills, and building self-esteem among the participants.
Commemorating International Day for the Girls Child:
In honor of the International Day for the Girls Child, the Katsina State Board of Education, in collaboration with AGILE, orchestrated a significant Student Conference within the Funtua Zone. This conference served as a platform to assemble secondary school students from 11 local governments in Funtua, selecting approximately 150 talented students. The primary goal was to facilitate discussions addressing the challenges obstructing children from attending school, while also offering guidance and raising awareness about girls' education.
Leadership in Organizing the Event:
Dr. Mustapha Shehu, Ph.D., who heads the Adolescent Girls Initiative Learning and Empowerment (AGILE) Project in Katsina State, played a pivotal role in organizing this remarkable event. In an exclusive interview with Katsina Times, he underscored the event's significance, particularly in the context of Girls' Education Day on October 11th. This day served as a call to action directed towards the government, stakeholders, and the community to ensure that the constitutionally mandated right to quality education for female children is upheld, akin to their male counterparts.
Dr. Shehu's Vision:
Dr. Shehu emphasized, "Today, on the 25th of the 10th month, we gathered 150 boys and girls from 11 local governments in the Funtua area to encourage them to understand the significance of adhering to the country's laws, their rights and freedoms in education, and how to identify children who are not attending school and guide them toward enrollment."
Furthermore, Dr. Shehu elaborated on the program's broader objectives, which included offering support, including scholarships, to children facing life circumstances that hinder their access to education. AGILE has consistently championed initiatives ensuring equal education rights for both boys and girls, encompassing school infrastructure improvements, teacher training, provision of learning materials, and a conducive learning environment.
Conference Highlights:
The conference began with Dr. Mustapha Shehu addressing the students, outlining the purpose and progression of the one-day event spanning from Katsina to the Funtua Zone. Subsequently, Hajiya Hadiza Usman delivered a motivational speech, encouraging students to attentively listen and apply what they learn. Hajiya Binta Abdulmumini presented a comprehensive discourse on Gender-Based Violence (GBV), followed by an engaging question-and-answer session.
Student Perspectives:
During the event, students actively engaged in discussions, offering insights into the factors they believed hindered children from attending school, categorizing them into three primary groups:
1. Parental Priorities: It was noted that some parents, frequently illiterate, prioritize other livelihood activities such as farming or businesses over their children's education, leading to educational indifference.
2. Teacher Conduct: Students conveyed instances where certain teachers administered severe punishments for minor infractions, prompting students to flee from school. Cases of teacher misconduct, particularly concerning female students, were highlighted.
3. Peer Influences: Some children, influenced by negative peer associations, often disregarded education in favor of their friends' opinions.
Students also drew attention to the challenges faced by orphans, who lack parental support in pursuing their education. Additionally, post-monsoon activities, such as collecting crop leftovers ("Kala"), were observed to divert children from attending school.
The students' concerns resonated with the attending educators, leading to further deliberations and collaborative efforts to address these issues. The conference took place at the Assembly Hall of Government College, Funtua.
The Katsina State Ministry for Basic and Secondary Education, in conjunction with AGILE, demonstrated a commitment to empowering adolescent girls and boys and advocating for equitable access to quality education. This event, commemorating the International Day for the Girls Child, marks a significant step towards enhancing educational opportunities and promoting gender equity in Katsina State. It serves as a testament to the dedication of Dr. Mustapha Shehu and the broader AGILE Project in advancing the cause of girls' education and addressing the multifaceted challenges that hinder children from attending school.
Leave a Reply
Your email address will not be published. Required fields are marked *
Ahmad Muhammad Alti
Good job kip it up