Nigerian Army Strikes Decisive Blow Against Terrorists in Sokoto State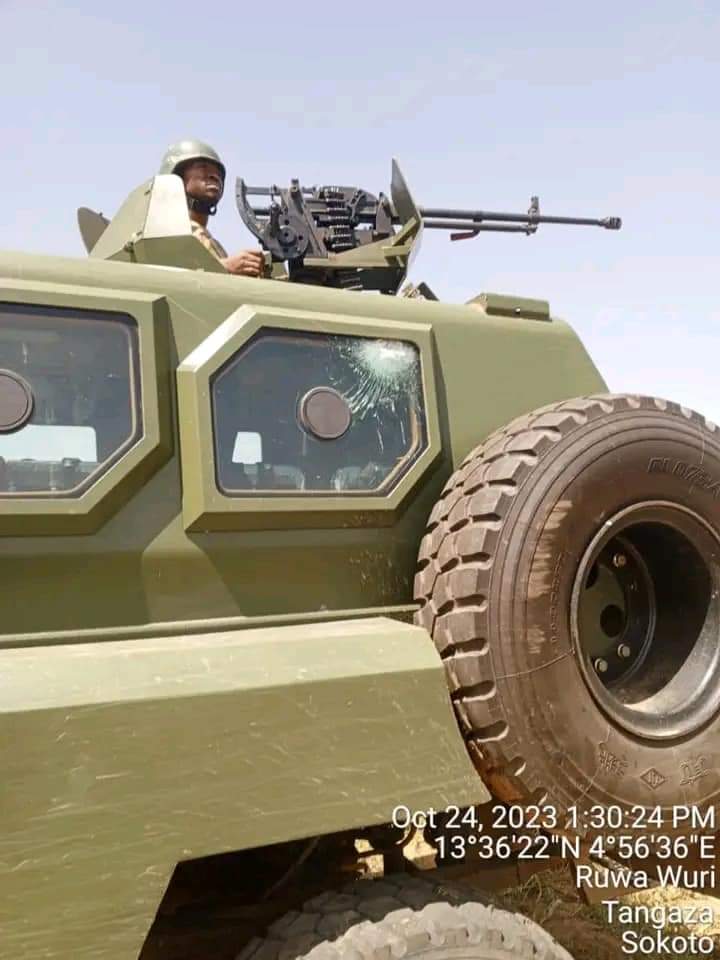 In a remarkable display of strength and precision, the Nigerian Army successfully executed a highly strategic operation in Sokoto state, putting an end to a notorious group of terrorists who had wreaked havoc in the region. The operation, carried out on Tuesday, October 24, 2023, in Tukandu Village, marked a significant victory in the fight against terrorism.
Under the command of Brigadier General Onyema Nwachukwu, the Nigerian Army launched a well-planned offensive against the terrorist group responsible for a series of heinous crimes in the area. The relentless assault by the troops resulted in the elimination of numerous terrorists, with others fleeing the scene with gunshot wounds.
This operation yielded substantial gains for the Nigerian Army, as they recovered three AK-47 rifles, a PKT gun, 125 rounds of 7.62 mm special ammunition, two rocket-propelled gun bombs, and nine motorcycles from the defeated terrorists.
Lieutenant General Taoreed Lagbaja, the Chief of Army Staff, commended the troops for their unwavering dedication and urged them to maintain their resolve in the ongoing battle against terrorism, with the ultimate goal of eradicating their freedom to act with impunity.
Leave a Reply
Your email address will not be published. Required fields are marked *