APC USA Addresses Misleading Claims, Stands Firmly Behind President Bola Tinubu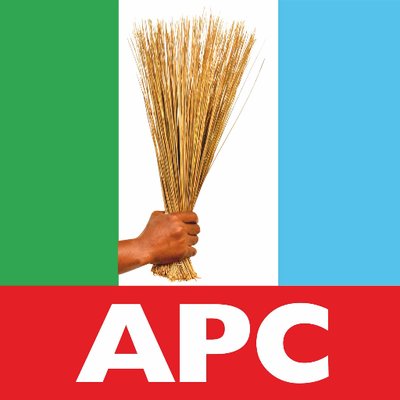 The leadership of All Progressives Congress USA (APC USA) is responding to recent allegations and statements made by a political opposition group that operates under the label of National Democratic Coalition (NADECO) USA.
We have become aware that this imposter NADECO is planning a World Press Conference to disseminate baseless claims concerning the educational qualifications of President Bola Ahmed Tinubu. It is our duty to address this issue and emphasize the significance of relying on substantiated facts rather than premature and unfounded allegations.
While we respect the role of the press as democracy's watchdog, it is crucial to differentiate between genuine and constructive inquiry and baseless accusations. The allegations regarding President Tinubu's educational certificate from Chicago State University (CSU) have already been addressed, with CSU confirming the certificate's authenticity. Importantly, this matter is already under the jurisdiction of the appropriate authorities, specifically the courts, where due process and legal procedures will be followed.
President Tinubu, a distinguished figure and statesman, has made significant contributions to Nigeria's political landscape over the years. It is unacceptable and counterproductive to attempt to tarnish his reputation for political gain and cheap blackmail.
Furthermore, we want to make it clear that the group organizing the World Press Conference under the banner of NADECO USA is not the original NADECO that President Tinubu was associated with during the Abacha era. We urge the public not to be misled by these attempts to distort history.
In conclusion, the leadership of APC USA firmly opposes any efforts to undermine President Bola Ahmed Tinubu's reputation and, by extension, Nigeria. We have confidence in the strength of democratic processes and the judicial system to address any legitimate concerns. Premature and unfounded allegations not only harm the public but also risk diverting attention from pressing issues that genuinely warrant scrutiny.
We are unwavering in our commitment to democratic principles and encourage the group operating under the name NADECO USA to engage in constructive dialogue and let the legal system handle any genuine concerns.
We also call on the supporters of Labour Party Presidential candidate, Mr. Peter Obi, and those of Peoples Democratic Party, Alhaji Atiku Abubakar, to await the outcome of the Supreme Court ruling.
APC USA will conduct a public campaign in Chicago on Monday, October 22, 2023, and hold a World Press Conference to provide accurate information and guidance to the public and the international community about the true situation in Nigeria and the progressive leadership that President Bola Tinubu is providing in our country.
Leave a Reply
Your email address will not be published. Required fields are marked *