Katsina, Turkish Govt Discuss Partnership on Health, Education, Others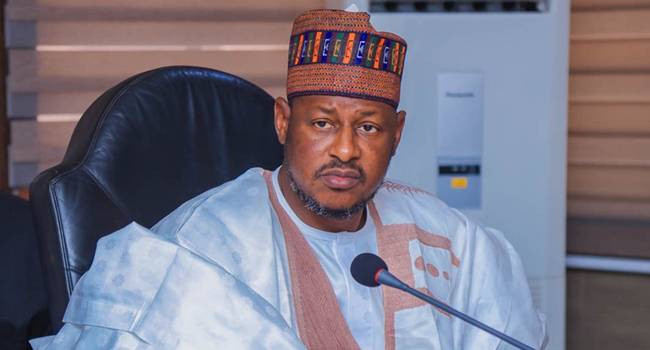 Governor Dikko Umaru Radda has solicited the support of the Turkish government in boosting the education, health, and agricultural sectors of Katsina State.
A statement by Ibrahim Kaula Mohammed, the Chief Press Secretary, CPS, to Radda, said that the Katsina Governor last Thursday met with Hidayet Bayraktar, the Turkish Ambassador to Nigeria.
According to the statement, the meeting between Governor Radda and Bayraktar which was held at the Turkish Embassy in Abuja, was aimed at fostering a partnership between Katsina State and Turkiye.
"At the meeting, Governor highlighted the potential of Katsina's agricultural sector and also appealed for investments that will upgrade the State's education and health sector.
"Specifically, Governor Radda wants the Turkish government to support the Katsina Government's greenhouse agricultural project, which will see to the cultivation of tomatoes and cucumbers, among other food crops.
"It is interesting to note that the Katsina Government is already building a food processing plant to be inaugurated next year. Plans are also on the pipeline to be exporting some commercial crops to Turkey from Katsina, by the time this collaboration agreement is sealed.
"We also hope that the Turkish government will facilitate the transfer of their agricultural technology with us for the benefit of Katsina farmers. Governor Radda, during the discussion, also assured the allocation of land to potential investors.
"His Excellency, also stressed the need for the Turkish government to bankroll the establishment of various levels of school and hospitals in the State, while also offering academic scholarships to Katsina students to read medicine, and other professional courses at Turkish universities," part of Kaula Mohammed's statement reads.
Signed:
Ibrahim Kaula Mohammed,
CPS to Katsina Governor.
October 23rd, 2023.
Leave a Reply
Your email address will not be published. Required fields are marked *
Robertjuipt
https://clck.ru/34aceS
Robertjuipt
https://clck.ru/36EvTk
IrinaWap
https://clck.ru/36EwAf
Jimmydip
Всем доброго дня. Мы представляем модельное эскорт агентство в Москве, которое предлагает высококлассные услуги для самых взыскательных клиентов. Наша команда состоит из профессионалов, которые обладают не только безупречной внешностью, но и высоким уровнем интеллекта и образования. Не упустите возможность провести время в компании наших красивых и умных моделей. Свяжитесь с нами прямо сейчас и мы с удовольствием ответим на все ваши вопросы и предложим наилучший вариант для вас - [url=https://art-model-agency.ru/hour]девушку на 1 ночь.[/url]