Governor Radda Disburses N640m Bursary Allowances, Awards N10m to 210 Brilliant Katsina Students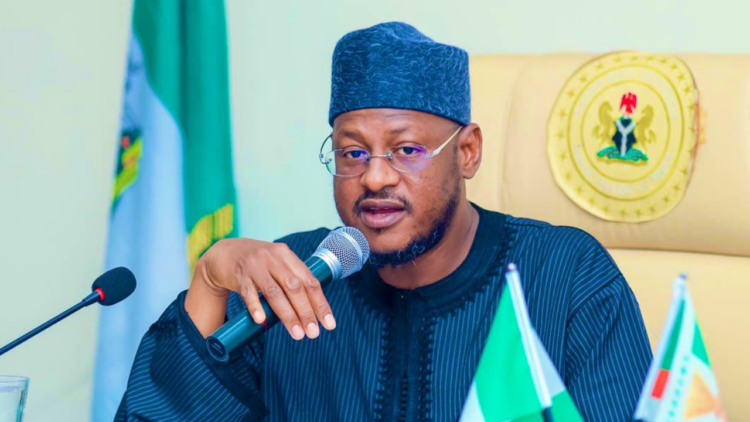 As part of his avowed commitment to reviving the fortunes of the Katsina State's education sector, Governor Dikko Umaru Radda, has flagged off the disbursement of over N600 million as scholarship allowances to students of the State at various higher institutions of learning.
At the premises of the Katsina State Scholarship Board, venue of the flagging off, Governor Radda also presented the 'Maiden Katsina State Government Award of Academic Excellence to Students with Higher CGPA (4.50 and Above)'.
According to the Governor, the approval of N640,648,546 for the payment of scholarship to the fresh and returning students of the 2020/2021 and 2021/2022 academic sessions is a clear testimony of his administration's commitments to bringing succour to Katsina students in tertiary institutions, across the State.
"We shall continue to make life better for our hardworking and brilliant students. The prompt payment of these scholarships is aimed at reducing the economic hardship of several parents in our dear State.
"The award of academic excellence is my brainchild to inspire our younger generation to face their studies squarely. The rationale of the award is to reward hard work, and encourage competition among Katsina students.
"No fewer than 210 brilliant Katsina students with 4.5 cgpa and above, today will receive N50,000 each. The beneficiaries cut across universities, polytechnics and Colleges of Education, CoEs," he said.
Governor Radda further disclosed that the Katsina Government is already building three model schools across the State for indigent, but gifted children to have the opportunity of rubbing shoulders with their counterparts from influential backgrounds.
In his remarks, the Commissioner of Higher, Technical and Vocational Education, Prof. Abdulhamid Ahmad, commended Governor Radda for the payment of the scholarships and academic award of excellence, maintaining that Katsina's education sector, under Dikko Radda, is being transformed.
In his keynote address, Executive Secretary of the Katsina State Scholarship Board, Dr. Aminu Salisu Tsauri, expressed gratitude to some members of the National Assembly who complemented the Katsina Government's efforts by assisting students in their areas with tuition fees.
Signed:
Ibrahim Kaula Mohammed,
CPS to Katsina Governor.
October 23rd, 2023.
Leave a Reply
Your email address will not be published. Required fields are marked *