Katsina: Tension As Banditry, Cow Rustling And Kidnapping Reemerge During Rainy Season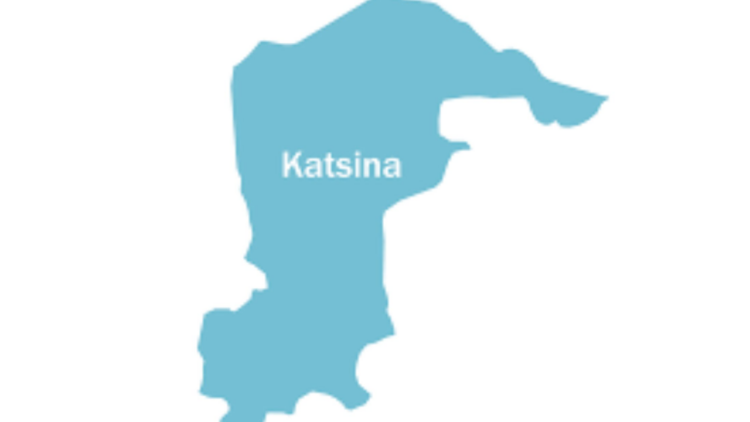 There is growing anxiety in parts of Katsina State over recent resurgence of kidnapping for ransom, cattle rustling and killing of innocent people in their communities by armed bandits.
Threats got worse since the state governor, Umar Dikko Radda announced his government was reluctant to negotiate with bandits, who for years have been causing unrest in the state, displacing several indigenes from their ancestral homes.
The governor vowed to commit all state resources this year to tackle the situation so the Internally displaced People (IDPs) can return back to their respective homes as soon as possible.
Findings show that a few days after his declaration, parts of Batsari, Dandume, Musawa, Sabuwa, Funtua and Faskari came under severe attacks of banditry, kidnapping for ransom and cattle rustling, leaving people in great distress amid the current hardship of removal of fuel subsidy being faced.
The recent happenings which is still fresh in the minds of many, was the attack launched by bandits in Madogarawa village of Batsari local government area. Residents of the area said about 19 villagers were kidnapped.
A credible source who begged for anonymity, explained that in the night attack,16 women and three men were abducted, adding that many of the abducted females are nursing mothers.
Investigation revealed that two weeks ago, several farmers from Nahuta, Madogarawa, Dan Tsuntsu, Zamfarawa and Salihar Dadare communities were kidnapped and still in the hand of the abductors.
It was a similar situation in Dandume, Sabuwa, Faskari and Funtua local government areas, where the residents took to social media to express their concerns over the incessant activities of banditry in the area, stating that the security situation is terrible.
As posted, "Atrocities committed by bandits and kidnappers in our communities and neighbouring towns have been worse. They have been terrorising us for years, killing and kidnapping people at will every day and night. They have been looting our properties, occupying and destroying our farms.
"We are now living In constant fear and anxiety, unable to go about our normal activities or sleep peacefully at night. Many people have fled their homes and villages, seeking refuge elsewhere.
"We have reported these Incidents to the local authorities several times, but we have not seen any improvement in our situation. Instead, it seems to be getting worse by the day. "
The people are calling on the government to urgently intervene by deploying security operatives to curtail the situation and return normalcy to the areas as soon as possible.
The United Nations (UN) Migration (IOM) in its research conducted in 2022, revealed that about 1,087,875 people were displaced in the northwest states of Nigeria, 29 per cent of the people affected were from Katsina State, with women and children worse hit.
This calls for serious measures to tackle the menace by partnering with the state government on conflict mitigation and community reconciliation processes for a lasting peace in the state and northwest region.
Terrorists operating in the Northwest, especially Zamfara, Katsina and Sokoto states, are known to intensify attacks during the rainy season, which residents believe is to compel local authorities into dialogue with them.
Culled from LEADERSHIP Newspaper
Leave a Reply
Your email address will not be published. Required fields are marked *