UN-Led Peacebuilding Program Joins Forces with Governor Dikko Umar Radda to Tackle Crisis in Katsina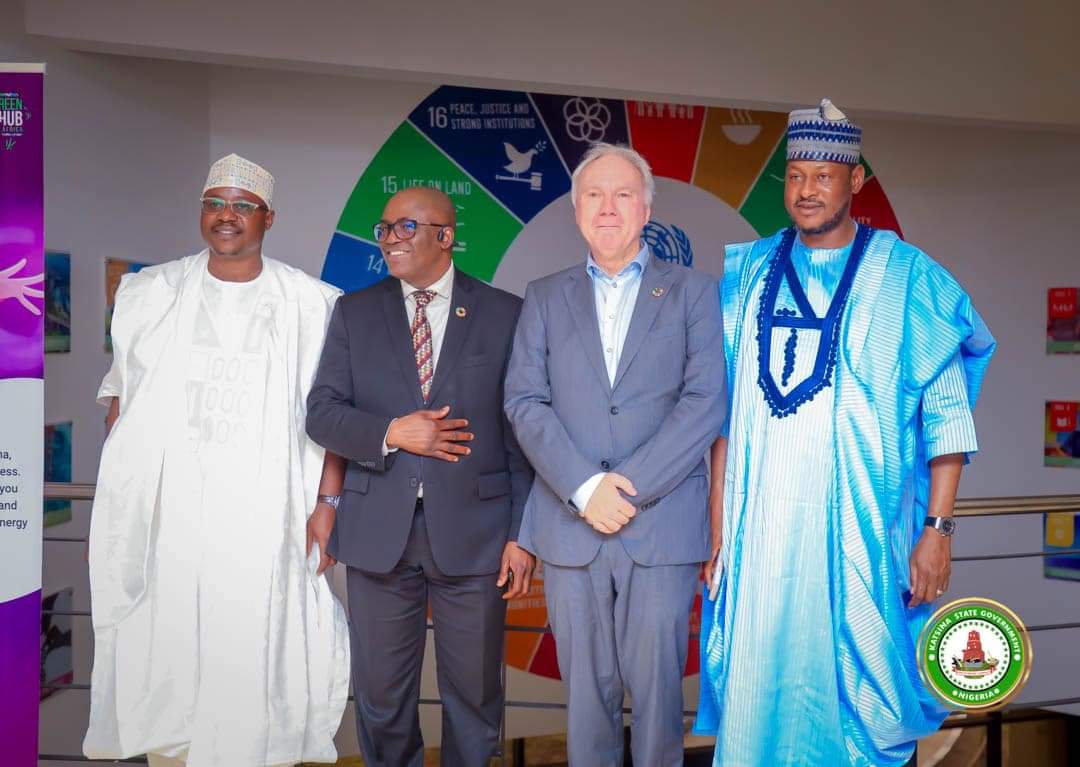 Zaharaddeen Ishaq Abubakar, Katsina Times 20/10/2023
United Nations Launches Innovative Peace Initiative to Restore Harmony in Troubled North-West Nigeria
In a groundbreaking move to address the ongoing strife in the North-West region of Nigeria, particularly in Kaduna and Katsina states, the Secretary General of the United Nations, Antonio Gutteres, has assumed responsibility for the creation of a transformative program titled "Strengthening Peace in the Local Governments and States of Katsina and Kaduna."
The North-West region has long grappled with challenges stemming from farmer-herder conflicts, ethnic tensions, and terrorism, among other issues. To pave the way for this program's success, a significant meeting took place at the United Nations office in Abuja on Thursday, October 19, 2023. The gathering sought support and aimed to foster peace while combatting banditry, especially in Kaduna and Katsina states.
Speaking on the occasion, Mr. Matthias Schmale, the Chief Executive Officer of the United Nations in Nigeria, emphasized that the UN's core mission is to cultivate peace between nations. Consequently, it is incumbent on the organization to ensure peace globally, particularly in regions such as Katsina and Kaduna, which are in dire need of assistance.
Malam Dikko Umaru Radda, the Governor of Katsina State, shed light on the current situation, stating, "Eight local governments bordering Niger are currently under siege by bandits. Moreover, beyond these eight, over 14 additional local governments face constant threats with reports of attacks on their villages pouring in daily." The governor added that security personnel have been deployed to these areas to curb the attacks.
The primary goal of the PBF I4P (Peacebuilding Fund Initiatives for Peace) program is to encourage the governments of Kaduna and Katsina states to collaborate and employ peaceful strategies to mitigate conflicts' impact.
This ambitious peace initiative has brought together various agencies, including the United Nations Development Programme (UNDP), the United Nations Women's Department (UN Women), and the International Organization for Migration (IOM), with the support of the OHCHR Center, all committed to upholding human rights and fostering a more peaceful future for these embattled regions.
Leave a Reply
Your email address will not be published. Required fields are marked *