Governor Radda's Determined Stand Against Insecurity in Katsina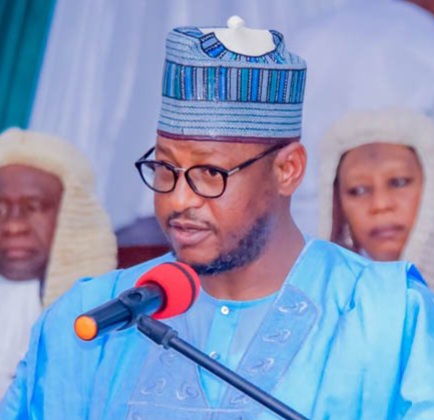 Katsina State, located in the northwest region of Nigeria, has faced its fair share of security challenges in recent years. To combat this growing threat, Governor Dikko Umaru Radda has shown unwavering commitment to ensuring the safety and security of the state's residents. His proactive and multifaceted approach demonstrates his dedication to addressing the issue of insecurity in Katsina.
Addressing the Root Causes
Governor Radda understands that to tackle insecurity effectively, one must address its root causes. Socioeconomic issues, youth unemployment, and lack of access to quality education are often at the heart of the problem. To counter these challenges, his administration has implemented various programs aimed at improving education and creating job opportunities for the youth.
One of the key initiatives in this regard is the establishment of Community and Conflict Resolution Centers across the state. These centres serve as platforms for conflict resolution, creating an environment where disputes can be settled peacefully. By addressing disputes at the local level, Katsina can prevent them from escalating into more significant security concerns.
Strengthening the Judicial System
Governor Radda recognizes that a robust judicial system is crucial in addressing insecurity. To support this, he has provided the Katsina High Court with a modern twin court chamber, ensuring that judges have the necessary infrastructure to administer justice efficiently.
Furthermore, he has recruited additional state counsel and organized capacity-building training for the legal professionals in his administration. These steps contribute to a more effective judicial system, capable of handling and resolving security-related cases promptly.
Boosting Security Agencies
The Governor has not left security agencies out of the equation. He understands the importance of equipping these agencies with the necessary tools and resources to combat insecurity. Governor Radda is dedicated to ensuring that security personnel receive the support they need to perform their duties effectively.
Introducing the State Community Watch Corps
One of the Governor's groundbreaking initiatives in the fight against insecurity is the State Community Watch Corps. This organization, composed of vigilant citizens, works closely with security agencies to monitor and report suspicious activities. This collaborative approach helps in identifying potential security threats before they escalate.
Promoting Security Sector Independence
Governor Radda believes that a judiciary's role can only be fulfilled when its independence is guaranteed. By ensuring that the judiciary is free from external influence, he supports the justice system's ability to deliver fair and impartial judgments. This approach is vital for addressing security issues and protecting the rights of both victims and suspects.
Conclusion
Governor Dikko Umaru Radda's commitment to fighting insecurity in Katsina State is evident in his multi-faceted approach. By addressing root causes, strengthening the judicial system, supporting security agencies, and engaging the community, he has demonstrated that he will stop at nothing to ensure the safety and security of the state's residents. Katsina State can look forward to a brighter, more secure future under his leadership.
Culled from ABC News
Leave a Reply
Your email address will not be published. Required fields are marked *