Governor Radda Salutes Gowon at 89, Describes Him as True Elderstatesman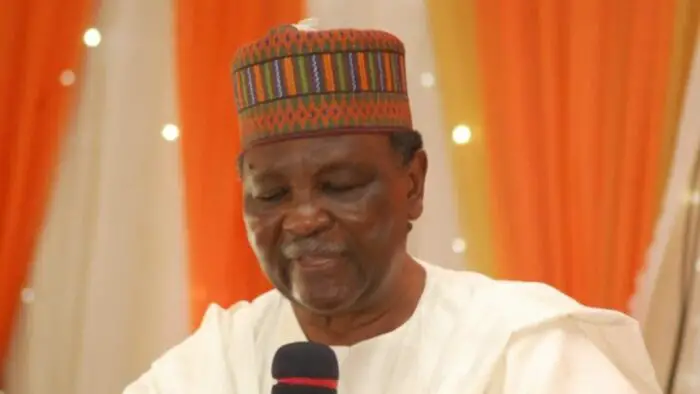 On behalf of the Government and people of Katsina State, Governor Dikko Umaru Radda has felicitated former military Head-of-State, General Yakubu Gowon (rtd), who clocked 89 years-old today.
On the occasion of the ex-Nigerian leader's birthday, Governor Radda acknowledged the patriotic service Gowon rendered to Nigeria, when he was its Head-of-State between 1967 and 1975, and now as a distinguished elder statesman.
He said that the erstwhile Nigerian leader explicitly wrote his name in the sands of time as a visionary Head-of-State who helped chart a progressive course for the country, barely some few years after Nigeria gained Independence and was battling with a myriad of developmental issues.
In a congratulatory statement released by Ibrahim Kaula Mohammed, his spokesperson, the Katsina Governor noted that Gowon's invaluable contribution to the nation's socio-economic growth and accelerated development will fondly be remembered by many Nigerians, generations to come.
He said that the ex-military president is not only revered in Nigeria, but widely across Africa, for his relentless advocacy on peace building, strengthening of democratic institutions and entrenchment of good governance.
According to Governor Radda, the Plateau State-born retired general is not only a legendary icon of peace and national unity, he is also a foremost elder statesman who remains steadfastly committed to the Nigerian project.
"He is one prominent Nigerian that has always advocated for peace, unity and national integration. Nigerians still remember, with beautiful memories, how he healed the wounds and scars of our bleeding nation, in the wake of the civil war.
"50 years after he single-handedly established the National Youth Service Corps, NYSC, to foster national unity and integration among Nigerian youths, the Scheme is still waxing stronger as a veritable tool of national development. It is my prayer that the Almighty God will continue to enrich him with sound health, quality peace of mind and more stellar wisdom for the benefit of Nigerians and humanity at large," he prayed.
Signed:
Ibrahim Kaula Mohammed,
CPS to Katsina Governor.
October 19th, 2023.
Leave a Reply
Your email address will not be published. Required fields are marked *