FCT Minister Nyesom Wike Addresses Rumors Surrounding Demolish of FCT National Mosque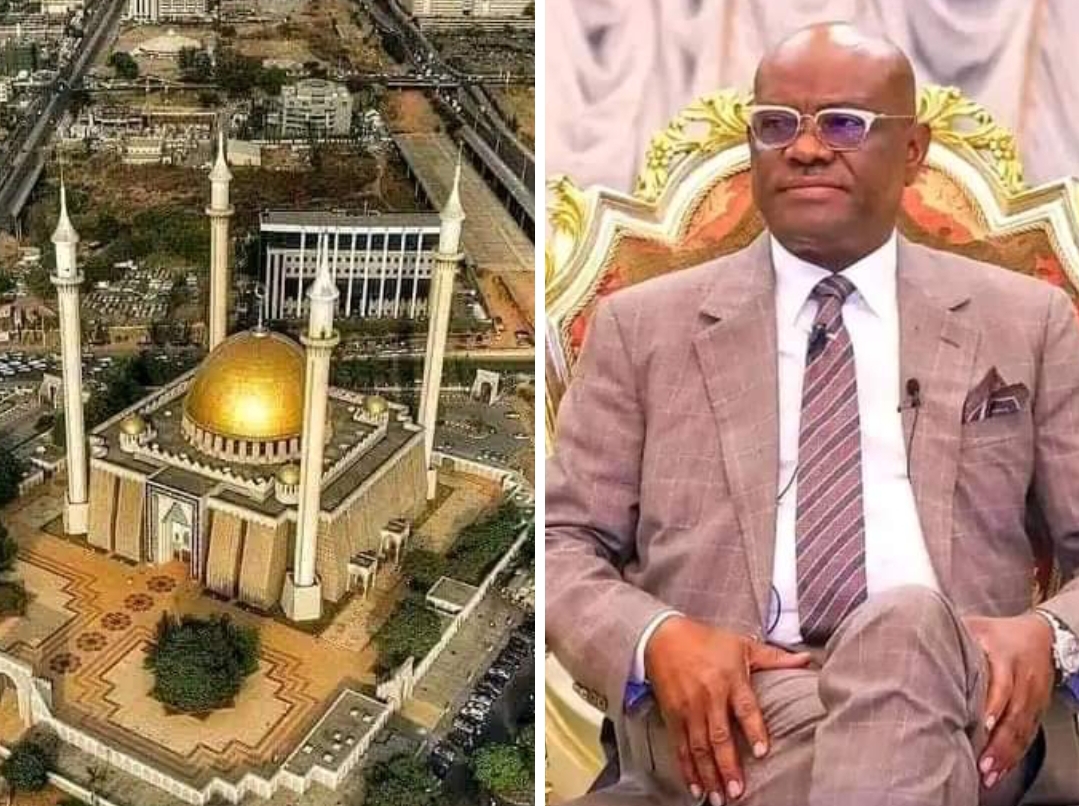 Zaharaddeen Ishaq Abubakar, Katsina Times
FCT, October 18, 2023 – Amidst growing concerns and rumors surrounding the potential demolition of the FCT National Mosque, the Minister of FCT, Mr. Nyesom Wike, has clarified the situation, dispelling allegations of mistreatment of any religion in the region.
The issue at hand pertains to the Minister's recent announcement of a three-month deadline for landowners in Abuja FCT to either develop their properties or risk license cancellation. This decision, which encompasses lands with religious structures such as mosques and churches, has sparked speculation and misinformation.
To address these concerns, the National Mosque in FCT, under the leadership of Etsu of Nupe, His Excellency, Alhaji Yahaya Abubakar, sought clarification from Minister Wike. During the meeting, the Minister categorically denied any intention to demolish mosques and churches, emphasizing the importance of religious freedom and harmony in the region.
Wike explained that the three-month deadline is not a direct threat to these religious institutions but rather a call for development of underutilized land. He acknowledged that mosques and churches typically rely on community contributions for funding, making it impractical to construct new buildings within such a short timeframe.
Furthermore, the Minister pledged to rehabilitate the National Mosque in FCT, which had been placed under the supervision of the Federal Capital Development Authority (FCDA) during the tenure of former President Obasanjo. This commitment ensures that historical religious sites will be preserved and maintained.
In summary, Mr. Wike has clarified that there is no intention to demolish mosques or churches in FCT and emphasized the importance of promoting religious freedom while addressing the issue of underdeveloped land in the region.
Leave a Reply
Your email address will not be published. Required fields are marked *