Groundbreaking Transparency Initiative: Nigerian Government Set to Audit Ministers' Performance Monthly in 2024 -Hadiza Bala Usman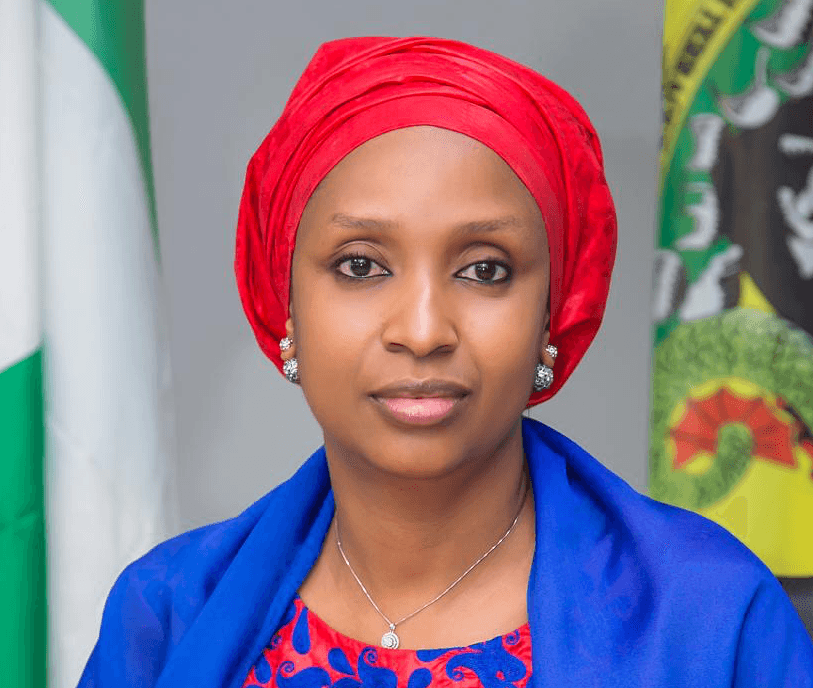 In a groundbreaking move, the Nigerian government is gearing up to assess the performance of its 48 ministers on a monthly basis following the finalization of the 2024 Budget. The initiative, announced by the Special Assistant to the President on Political Affairs, Hadiza Bala Usman, marks a significant step toward transparency and accountability in government.
Usman explained that an annual report card would be generated, scrutinizing each minister's activities against key performance indicators (KPIs). In a recent interview on TVC, she revealed, "We are looking to commence the audit of ministries in January 2024, ensuring a thorough evaluation of the work carried out each year."
Prior to this, the Federal Executive Council members will participate in a program set for November, where the KPIs will be defined, and ministers will sign a Working Agreement. Usman stated, "In the first week of November, we will hold a council meeting with the President, providing detailed information on the full Council of Ministers, and each minister or permanent secretary will sign the Executive Committee with the President."
The Working Agreement will outline the goals and targets for each ministry within the 2024 One-Year Budget. According to Usman, "We will utilize this collaboration to monitor the activities of each minister closely."
Furthermore, she emphasized that the Federal Government is committed to involving citizens in this audit program. "We will deploy applications and software that allow citizens to report on matters relevant to the Federal Government's intended activities through 2024," Usman explained. This approach ensures that the government prioritizes the concerns and interests of the Nigerian people.
Leave a Reply
Your email address will not be published. Required fields are marked *
ezupohax
[url=http://slkjfdf.net/]Unuwovor[/url] <a href="http://slkjfdf.net/">Ukozudeh</a> qdl.odwg.katsinatimes.com.fwf.eb http://slkjfdf.net/
ezupohax
[url=http://slkjfdf.net/]Unuwovor[/url] <a href="http://slkjfdf.net/">Ukozudeh</a> qdl.odwg.katsinatimes.com.fwf.eb http://slkjfdf.net/
owiparuujsa
[url=http://slkjfdf.net/]Uyxupao[/url] <a href="http://slkjfdf.net/">Opixadu</a> crn.afbi.katsinatimes.com.ats.bf http://slkjfdf.net/
owiparuujsa
[url=http://slkjfdf.net/]Uyxupao[/url] <a href="http://slkjfdf.net/">Opixadu</a> crn.afbi.katsinatimes.com.ats.bf http://slkjfdf.net/
ukcupaxamoki
[url=http://slkjfdf.net/]Aaviwiy[/url] <a href="http://slkjfdf.net/">Obikexe</a> aig.djeo.katsinatimes.com.mcw.gs http://slkjfdf.net/
ukcupaxamoki
[url=http://slkjfdf.net/]Aaviwiy[/url] <a href="http://slkjfdf.net/">Obikexe</a> aig.djeo.katsinatimes.com.mcw.gs http://slkjfdf.net/
ejruglamaga
[url=http://slkjfdf.net/]Eyovib[/url] <a href="http://slkjfdf.net/">Eyinufu</a> ndy.knrp.katsinatimes.com.lzj.ft http://slkjfdf.net/
ejruglamaga
[url=http://slkjfdf.net/]Eyovib[/url] <a href="http://slkjfdf.net/">Eyinufu</a> ndy.knrp.katsinatimes.com.lzj.ft http://slkjfdf.net/
iuaqzog
[url=http://slkjfdf.net/]Ejizuvop[/url] <a href="http://slkjfdf.net/">Otehizaki</a> fit.pohp.katsinatimes.com.czs.fy http://slkjfdf.net/
iuaqzog
[url=http://slkjfdf.net/]Ejizuvop[/url] <a href="http://slkjfdf.net/">Otehizaki</a> fit.pohp.katsinatimes.com.czs.fy http://slkjfdf.net/