Police Minister and IGP Egbetokun Attend 2023 IACP General Assembly, Emphasizing Global Security and Crisis Management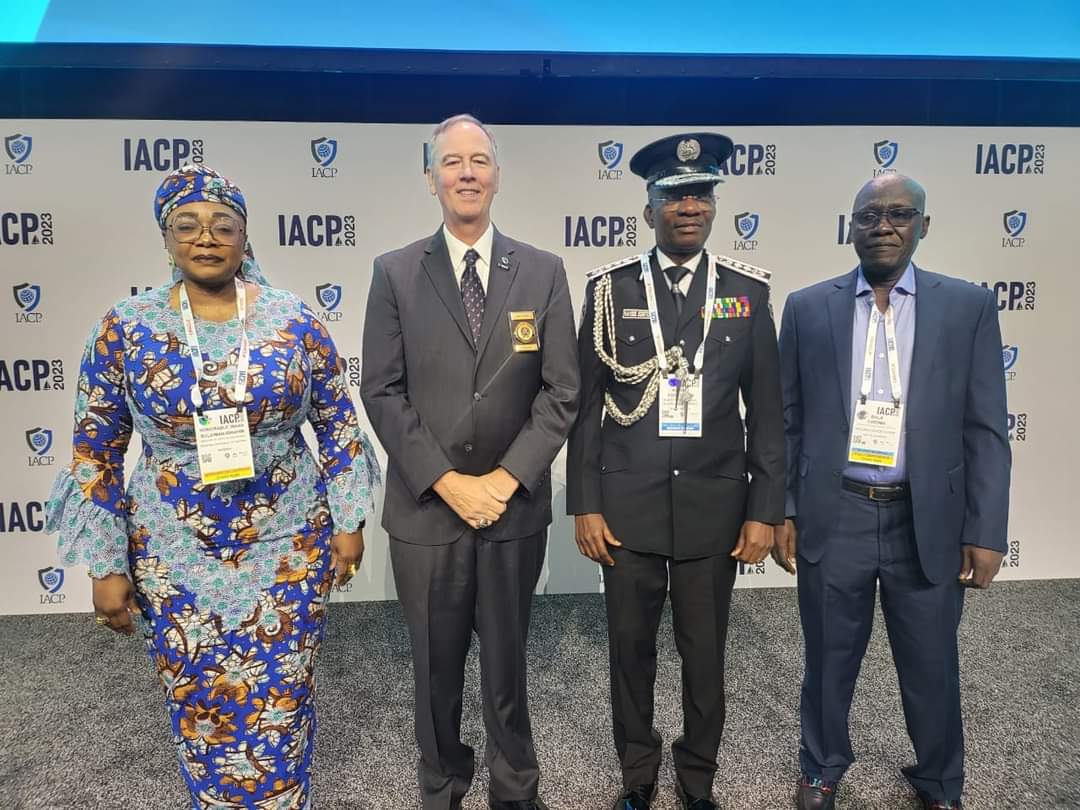 The Inspector General of Police, Ag. IGP Kayode Adeolu Egbetokun, NPM, Ph.D., recently took part in the 130th Annual Conference of the International Association of Chiefs of Police (IACP). During this conference, the focus was on addressing global security challenges and effective crisis management. The event took place on the 16th of October, 2023, at Assembly Ball Room 20, where law enforcement officers gathered to exchange ideas on contemporary law enforcement management.
The conference featured a compelling presentation by Kathleen O'Toole, retired Seattle Police Department Chief, who explored the theme of "Leadership Reflections: Navigating through Crisis," providing valuable insights into crisis management within the law enforcement community.
IGP Egbetokun received recognition from the President of the IACP and other distinguished American Law Enforcement Chiefs. He was accompanied by a high-level delegation, including several key officials.
The Honourable Minister of State, Ministry of Police Affairs, Hajia Imman Sulaiman-Ibrahim, and other law enforcement agents were also present, representing various security agencies.
A significant highlight of the assembly was the recognition of the IACP Officer of the Year, an award that celebrates the exceptional contributions of law enforcement officers in the execution of their duties. Officer Nathan Gadson of the Houston Police Department, Texas, emerged as the recipient of the 2023 Award.
IGP Egbetokun emphasized the importance of recognizing and celebrating exceptional achievements in law enforcement, encouraging officers to aspire to greatness and seek global recognition for their outstanding work.
Furthermore, the IGP expressed his commitment to implementing a reward system within the Nigeria Police, with plans to honor outstanding officers at the upcoming Police Award Night scheduled at the end of the year. The process for identifying exemplary officers is already underway.
Leave a Reply
Your email address will not be published. Required fields are marked *