I'm ready to sacrifice my life to end banditry in Katsina – Gov. Radda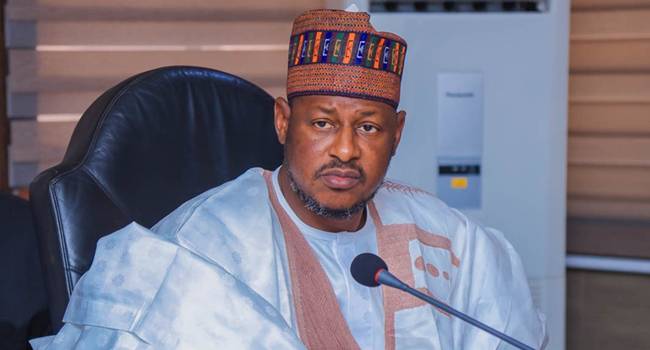 The Katsina State governor, Dikko Radda, has vowed to end the menace of armed banditry in the state, even if it would cost him his life.
DAILY NIGERIAN reports that Mr Radda had inaugurated a community watch corps to complement the efforts of the conventional security agencies in the fight against banditry in the state.
Speaking during an interview with the BBC Hausa service on Monday, the governor said he was ready to enter the forest to fight the gun-wielding criminals.
He said: "I swear, as governor, even at the cost of my life, I will not allow someone to come and harm my people. The problem of banditry has reached a point where we must all unite and put an end to it.
"Those who oppose these measures are likely motivated by the fact that their loved ones are not the ones being killed. Once all necessary preparations are complete, I will also enter the forest."
Mr Radda stressed that providing security remains the top priority of his administration, hence the establishment of the security outfit.
"We have inaugurated, trained, and equipped the volunteers, providing them with cars, motorbikes, and even armoured cars," he said.

Speaking on the allowances of the corps, Mr Radda disclosed that the government had adopted the minimum wage system, noting the volunteers would be paid accordingly.
He said: "The public should be aware that these volunteers were doing this job unpaid and are motivated by a sense of duty to protect their families and communities.
"Some critics claim that the patrols are worsening the security situation, but this assertion is unfounded.

"Residents of affected areas know what is happening, and it is unacceptable to allow these people [bandits] to continue to kidnap and kill."
Culled from Daily Nigerian
Leave a Reply
Your email address will not be published. Required fields are marked *