KURFI RECEIVED TEAM OF MOBILE POLICE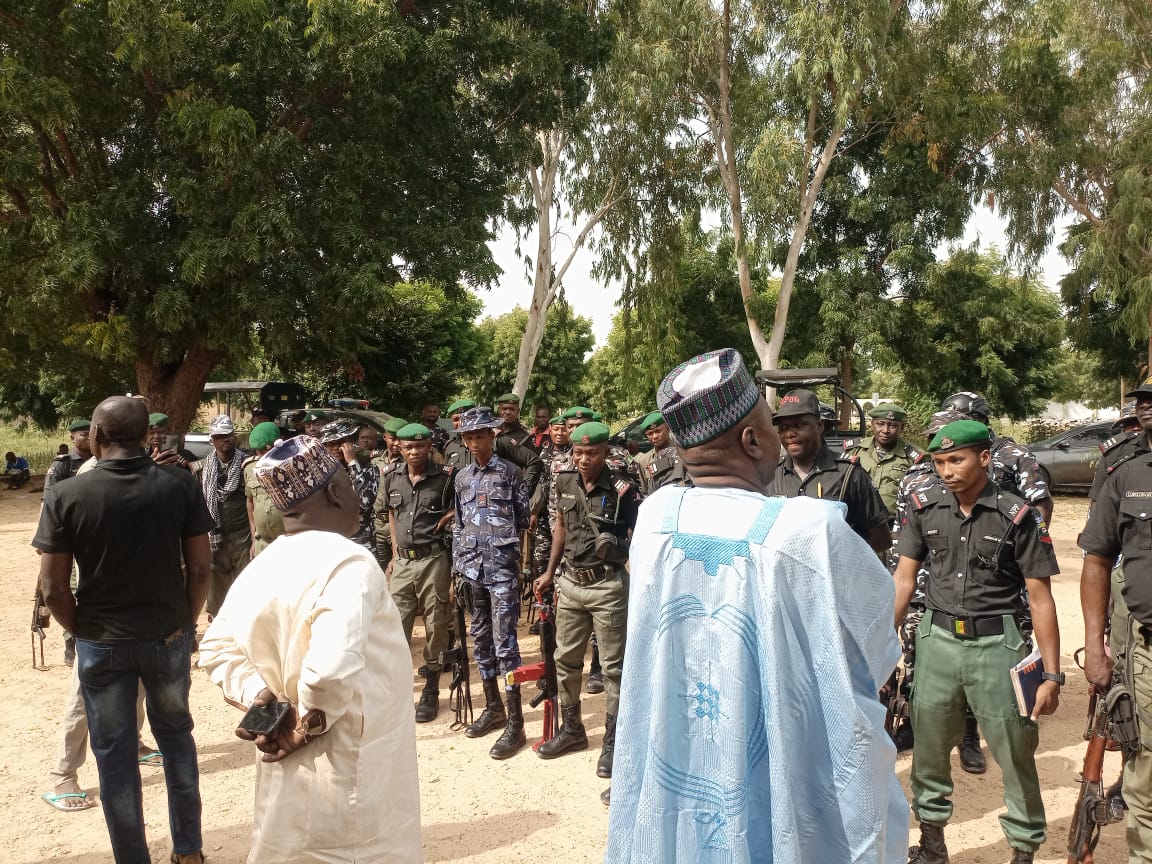 @ Katsina Times
Today been Monday, 16th October, 2023, the exucative chairman of Kurfi local government Hon Mannir Shehu Wurma recieved a team of Mobile Police from Lagos posted to Kurfi local government as part of the efforts of Katsina state government to tackle insecurity in the state.
In his welcome address, the local government chairman addressed Officers and men of the Nigeria Police at Kurfi Police Station and advised them to discharge their duties diligently without fear or favor.The chairman also advised the Mobile Police to liaise with local security in the area inorder to achieve the desired results.
The Council chairman commended the efforts of the State Governor Malam Dikko Umar Radda PhD, in ensuring peace and a stable community in Kurfi and Katsina State in general.
The chairman also thanked the Area Commander, the DPO, SSS ,Civil Defense, traditional rulers, Vigilantes and
neighborhood watch. He also commended the effort of Dr Bashir Kurfi a Philanthropiest of International Standard, Wing Commander GA Kurfi Rtd., Aliyu Kurfi and other political leaders such as Hon Aminu Balele Kurfi, Member representing Dutsinma/ Kurfi Federal Constituency and Hon Jabiru Tsauri, Chief of staff to Katsina State Governor for their steadfast and support.
The chairman also appreciates the efforts of his vice, local government secretary, council members, management staff,
supervisors and party leaders.
The chairman advised the general public to report any suspicious information to the security at all cost.
Kado Lawal Nura
16th 0ctober, 2023
Leave a Reply
Your email address will not be published. Required fields are marked *