Iran's transformation: From defenseless to exporter of arms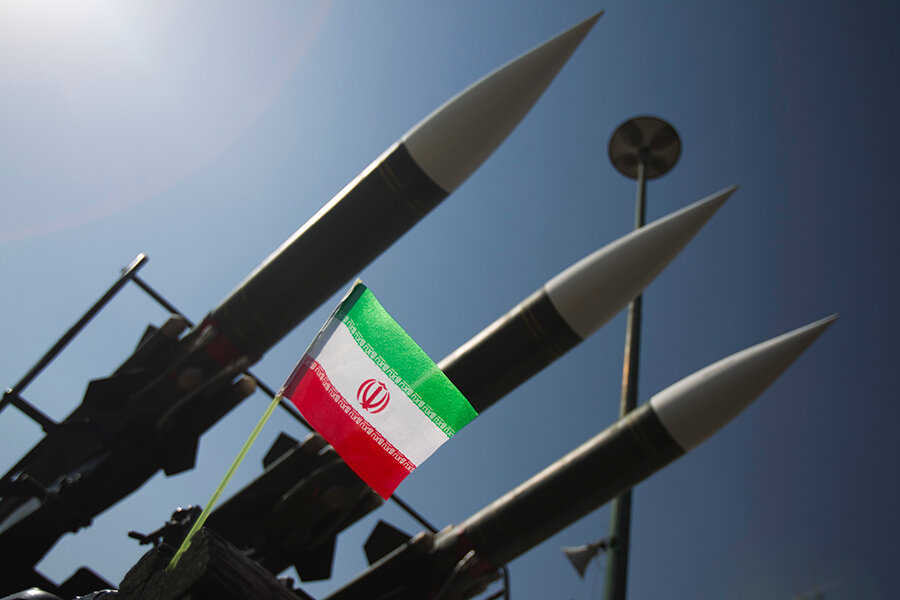 TEHRAN - Amidst Iraq's war against Iran in 1984, when a high-ranking Iranian delegation began a quest for missiles and scheduled trips to Syria and Libya hoping to get its hands on the weapons, very few people could imagine that the almost defenseless country would turn into an arms exporter in 2023.
Iran found its military to be extremely vulnerable shortly after the Islamic Revolution, when Iraq, backed by the West, waged a full-scale war against the Islamic Republic. For the first few days before the military could organize its troops, civilians had to stand against invaders with empty hands. Once the military did take over, the situation remained almost the same. Iranians lacked equipment as basic as barbed wires while the enemy used the latest high-technology armaments to attack the newly established Islamic Republic. Iranian bullets and shells hardly stood a chance against the fighter jets, bombers and tanks that the West was supplying to Baghdad.
Iran managed to get Scud-B and Frog-7 ballistic missiles, developed by the Soviet Union during the Cold War, from Libya and receive the training it needed from Syria. A year later in 1985, Tehran sent another delegation to North Korea and China in a bid to receive more missiles.
Once the Iran-Iraq war was over and Iranians were in the clear, they experienced a profound shift in their mindset. They came to realize that amidst adversity, their circle of allies dwindled, leaving them with the stark realization that self-reliance was their only dependable option. They understood they needed a robust military force, as it could serve as a crucial deterrent and ensure a safe future.
For the next three decades, Iran put huge effort into developing advanced weapons. It inaugurated its first production line for the Shahab-1 missiles in 1993 and picked up a missiles program from there. The country began the 21st century by establishing three production lines which helped it become self-sufficient in making HTPB resin, aluminum powder, and potassium chlorite—all of which are useful in the production of solid rocket propellant. Gradually but firmly, Iran began to make different missiles with different ranges.
Analysts believe the West Asian country managed to enter a new chapter in missile production in the 2010s. Iranian officials themselves have credited Western sanctions for their military growth, saying the sanctions have acted as a double-edged sword, helping Iran become more ambitious and take bigger strides. The country has now obtained hypersonic and supersonic missiles, and successfully put an 80-kilogram satellite into a 500-kilometer orbit.
Iran however did not have the same luck when it came to making fighter jets. But instead of focusing on what it could not have, its officials especially the Leader, Ayatollah Seyyed Ali Khamenei, began to look into effective alternatives. Perhaps that's when Iran got the brilliant idea to manufacture the weapons that have been the talk of the town for some time now: drones.
Iranian drones have analysts talking about them left and right. According to Iranian officials, at least 30 countries in Asia, Africa, Europe, and South America are seeking to buy unmanned aerial vehicles (UAVs) from the Islamic Republic. Different Western media outlets have also been warning that Iranian drones have reached the Western hemisphere of the world, posing a threat to the U.S. and its allies.
Despite years of sanctions on Iran's military sector, the country has preserved and reached unprecedented heights. It even got to step foot on the sea and have a naval fleet wrap up a round-the-world 236-day trip in May. It is undeniable that Iran has successfully fulfilled its long-lasting aspiration, which emerged after Iraq's war against Iran, to establish a powerful military and secure a prosperous future through deterrence.
It has also entered a market that has for decades been reserved for Western countries. The country made headlines earlier this month when the Iranian Defense Ministry put a number of homegrown military systems and weapons on display at the International Military Forum ARMY-2023 in Russia.
Today on August 22, as Iran marks the day of commemoration of the defense industry, it has much to celebrate for. In a statement, Iran's defense ministry has addressed the country's tremendous advancements in various military fields, lauding the nation for being able to portray an outstanding model of efficacy through undying determination and tireless work.
Leave a Reply
Your email address will not be published. Required fields are marked *