The Executive Governor, Of Katsina State, Mal Dikko Umar Radda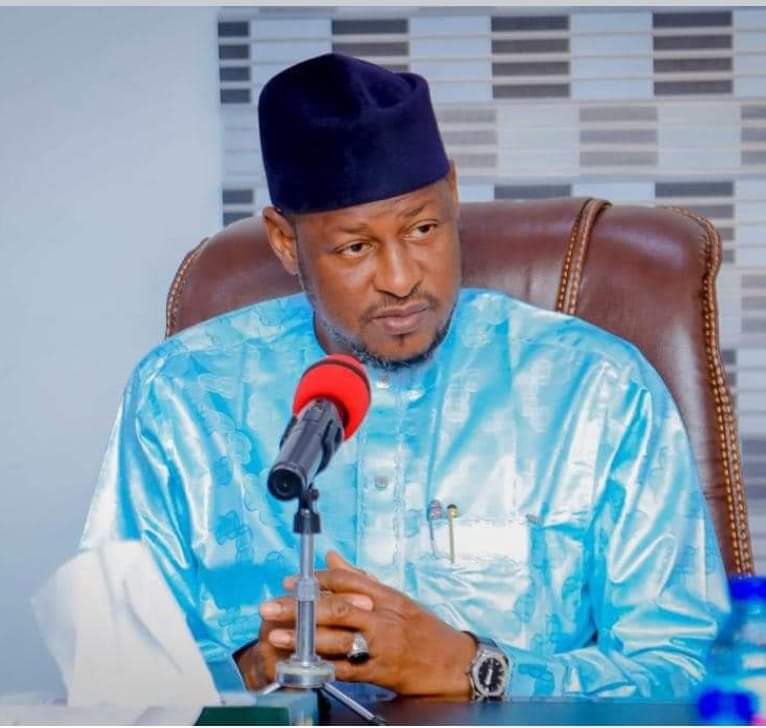 I hope this letter finds you in good health and high spirits. I write to offer my little suggestions on how to best utilize the abandoned shopping mall that was built over eight years ago by a former governor Barr Dr.Ibrahim Shehu Shema's administration. With proper planning and strategic implementation, this space can be transformed into a thriving center of activity, benefiting the community and boosting the local economy.
1. Community Engagement: Before deciding on the specific purpose of the mall, it is crucial to engage with the local community. Conduct surveys, hold town hall meetings, and seek feedback from residents on their needs and desires. This will help ensure that the chosen utilization aligns with community expectations and creates a sense of ownership.
2. Mixed-use Development: Consider transforming the mall into a mixed-use development that caters to various needs of the community. Allocate spaces for retail shops, restaurants, entertainment venues, and office spaces. This approach will attract a diverse range of visitors and generate continuous foot traffic throughout the day.
3. Local Entrepreneurship Support: Dedicate a portion of the mall to support local entrepreneurship. Offer affordable rental rates and provide assistance to small businesses, startups, and artisans. This will not only encourage local economic growth but also foster a unique and vibrant atmosphere within the mall.
4. Community Services: Incorporate community services into the mall to make it a one-stop destination for residents. Allocate space for a medical clinic, library, community center, or public services like post offices or government offices. This will enhance convenience for the community while ensuring the sustainability of the mall.
5. Recreational Facilities: Create recreational areas within the mall to promote health and well-being. Consider adding a gym, indoor sports facilities, or a playground for children. These facilities will encourage physical activity and provide a space for residents to socialize and unwind.
6. Cultural and Arts Center: Transform a portion of the mall into a cultural and arts center. Establish art galleries, exhibition spaces, and theaters to support local artists and showcase their work. This will promote cultural exchange, creativity, and provide residents with access to various art forms.
7. Green Spaces and Outdoor Amenities: Integrate green spaces and outdoor amenities within the mall complex. Develop rooftop gardens, outdoor seating areas, or even a park. These additions will create a pleasant environment, improve air quality, and provide a space for relaxation and recreation.
8. Technology and Innovation Hub: Dedicate a section of the mall to technology and innovation. Establish a co-working space, incubators, and provide access to high-speed internet. This will attract startups, entrepreneurs, and tech enthusiasts, fostering innovation and driving economic growth.
9. Entertainment and Events: Organize regular events, concerts, and cultural festivals within the mall. Collaborate with local organizations and artists to create a diverse calendar of activities. These events will draw visitors from nearby areas, stimulating the local economy and enhancing the mall's reputation.
10. Sustainability Initiatives: Implement sustainable practices in the mall's operations. Install renewable energy sources like solar panels, promote recycling and waste management, and encourage businesses within the mall to adopt eco-friendly practices. This commitment to sustainability will attract environmentally conscious visitors and contribute to a greener future.
It is important to emphasize that these suggestions are not exhaustive, and customization based on local context is essential. Additionally, conducting a feasibility study and seeking expert advice before implementing any plans will ensure the best utilization of resources.
By repurposing the abandoned shopping mall, we have the opportunity to revitalize the area, create employment opportunities, and improve the overall quality of life for the community. I am confident that with careful planning and execution, this space can become a vibrant hub of activity that will be cherished by residents and visitors alike.
Thank you for your attention to this matter, and I am eager to see the positive impact that the transformed mall will bring to our community.
Yours sincerely,
Abu Sabe Oga
Leave a Reply
Your email address will not be published. Required fields are marked *