Katsina State Welcomes Over 4,000 New Primary School Teachers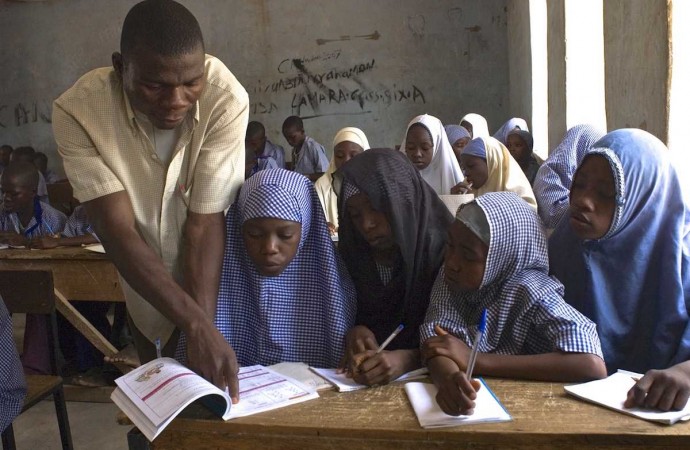 The Katsina State Government has commenced the Screening and Documentation Exercise for more than four thousand newly recruited primary school teachers.
This significant development in the state's education sector was unveiled by Alhaji Kabir Magaji, the Executive Chairman of the Katsina State Universal Basic Education Board, during his inspection of the exercise at various centers, including Dutsinma, Katsina, and Mani
Alhaji Kabir Magaji emphasized that the recruitment of these teachers is a crucial step towards addressing the shortage of qualified educators in the state, ensuring a brighter future for the students.
He expressed his gratitude to the Executive Governor, Mallam Dikko Umar Radda, for his unprecedented effort in recruiting over seven thousand teachers, a historic achievement for the state.
In addition to the recruitment, Magaji highlighted that the new teachers would undergo a five-day refresher training course, focusing on modern teaching and learning techniques.
He urged them to collaborate and dedicate themselves to enhancing the quality of basic education in Katsina State.
The newly appointed teachers also shared their gratitude and commitment to their roles. Mallam Samaila Rabiu Musawa and Malama Safinatu Sanda Kaita, both successful candidates, expressed their appreciation to Governor Mallam Dikko Umar Radda for entrusting them with the responsibility of contributing to the state's educational development.
They pledged their unwavering support and dedication to uplift the educational standards in Katsina State.
This recruitment and commitment from the Katsina State Government represent a significant stride towards advancing education and ensuring a brighter future for the children of the state.
Culled from ABC News
Leave a Reply
Your email address will not be published. Required fields are marked *