Alh.Bello Maitama Yusuf: A Distinguished Northern Elder Passes Away, Katsina State Governor, Dikko Umaru Radda, Mourns the Loss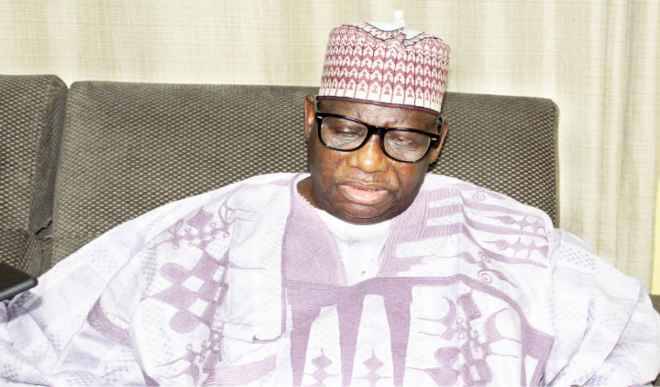 Alh.Bello Maitama Yusuf: A Distinguished Northern Elder Passes Away
Katsina State Governor, Dikko Umaru Radda, Mourns the Loss
Katsina State, October 14, 2023 - Governor Dikko Umaru Radda of Katsina State expresses profound grief and sorrow at the passing of Alhaji Bello Maitama Yusuf, a prominent figure in Northern Nigeria.
In a heartfelt statement, Governor Radda said, "It is with deep sorrow that I mourn the loss of Alh. Bello Maitama Yusuf. The North has lost one of its most accomplished leaders, a beloved Northern elder who was revered by many."
Alhaji Bello Maitama Yusuf, who served as the Minister of Commerce and Natural Resources under the Alhaji Shehu Shagari-led NPN Government from 1979 to 1983, breathed his last on Friday in Kano State. He was 76 years old and has been laid to rest according to Islamic traditions.
Governor Radda acknowledged that the entire North has lost a distinguished elder statesman and a respected public figure in Alh.Bello Maitama Yusuf. In a statement by his spokesperson, Ibrahim Kaula Mohammed, the Governor lamented that the passing of the ex-Commerce and Natural Resources Minister has further depleted the ranks of influential Northern leaders.
The late Sardaunan Dutse, as he was known, played a pivotal role during his tenure as a Minister in the Shagari government, fostering an environment conducive for the growth of industries and businesses, ultimately contributing to the nation's Gross Domestic Product (GDP).
Governor Radda added, "The late Sardaunan Dutse was a rare traditional titleholder, earning respect not only in the North but throughout the entire country. His iconic persona brought fame, prestige, and honor to the Dutse Emirate."
The Governor extended his condolences to the family of the late Maitama Yusuf and the people of Jigawa State. He emphasized that the deceased had a profound impact on humanity throughout his life, concluding with a prayer: "Insha Allahu, the luxurious Jannatul Firdaus will be the eternal resting place of Sardaunan Dutse."
Leave a Reply
Your email address will not be published. Required fields are marked *