NOA and NCC team up for nationwide cyber security campaign.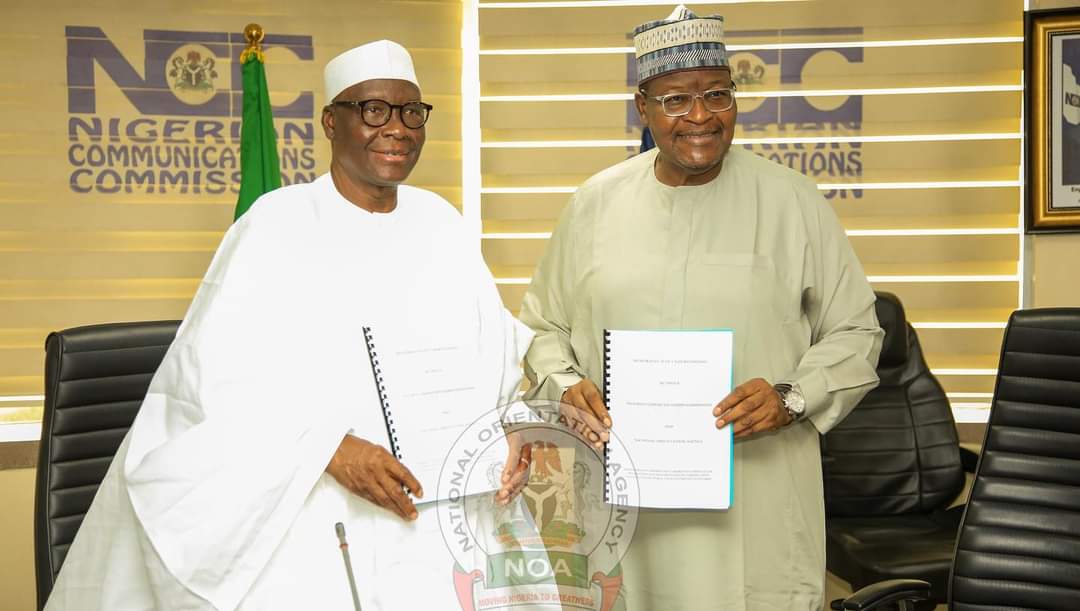 National Orientation Agency and Nigerian Communications Commission Join Forces for Nationwide Cyber Security Awareness Campaign
In a significant step towards bolstering cyber security awareness across Nigeria, the National Orientation Agency (NOA) and the Nigerian Communications Commission (NCC) have officially signed a Memorandum of Understanding (MoU) today. The MoU marks the inception of a comprehensive framework aimed at executing the Nationwide Cyber Security Awareness initiative of the Nigerian Government.
The key figures behind this collaborative effort, Dr. Garba Abari, Director-General of NOA, and Prof. Umar Danbatta, Executive Vice Chairman and Chief Executive Officer of NCC, alongside their respective management teams, were present at the ceremony to formalize this crucial partnership.
This initiative's primary objective is to empower Nigerians with the knowledge necessary to understand and combat the various threats and dangers lurking in the digital realm.
Leave a Reply
Your email address will not be published. Required fields are marked *