Organized Online Publishers Re-Elects Maureen Chigbo As President, 14 Others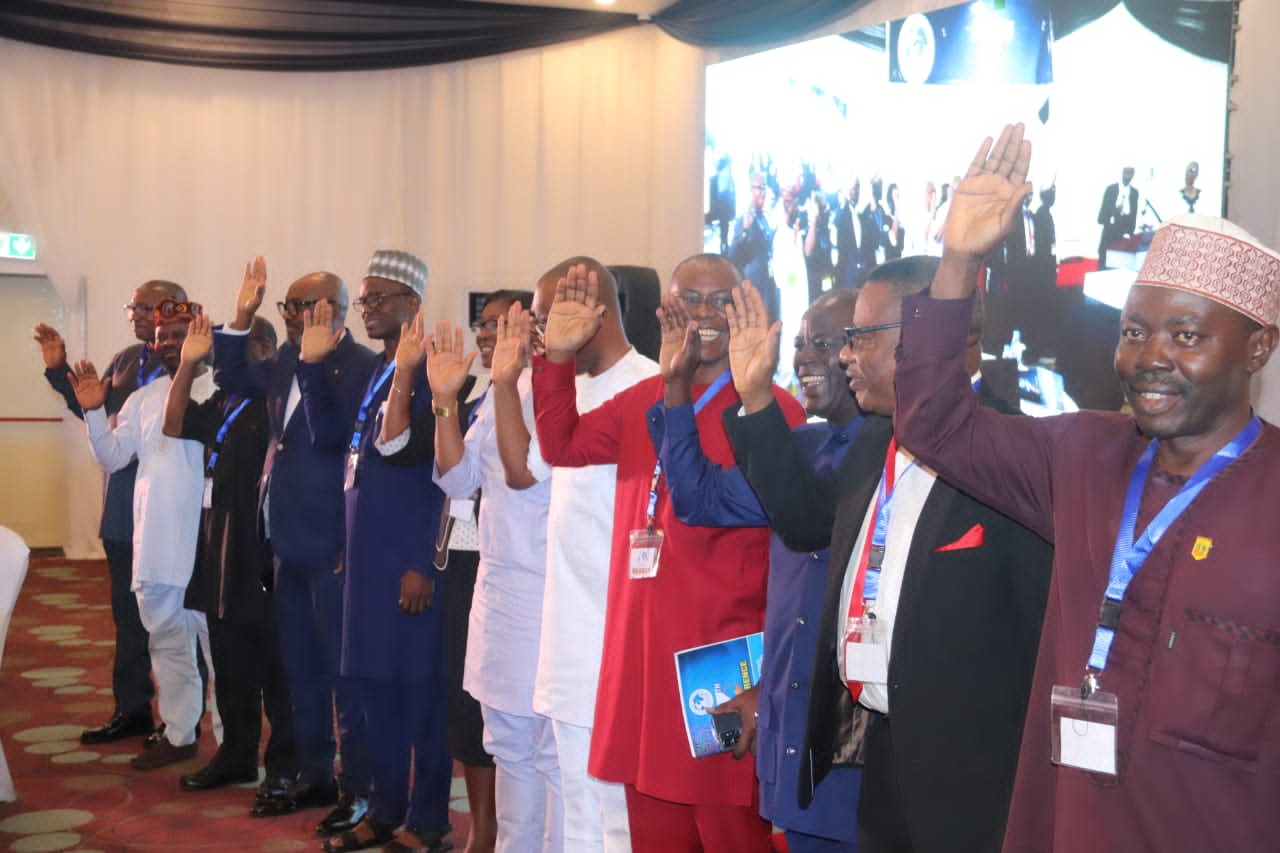 The Guild of Corporate Online Publishers (GOCOP) has re-elected Maureen Chigbo, the publisher of Realnews as president, alongside 14 other members of the National Executive Committee (NEC) for another two years.
Chigbo was initially elected in 2021 and took over from the publisher of The Eagle Online, Dotun Oladipo, who completed his two terms of four years in office as President.
Maureen Chigbo has become the fifth President of GOCOP after a successful 7th Annual General Meeting (AGM) on October 4, in Abuja.
Also re-elected were Danlami Nmodu, mni as the Deputy President, Ken Ugbechie as Vice President, South and Tom Chaiheman as the Vice President, North even as Collins Edomaruse returned as General Secretary, while Olumide Iyanda was re-elected Deputy General-Secretary.
Re-elected also were Remmy Nweke as Publicity Secretary, Azuh Arinze as Financial Secretary and Mrs Yemisi Izuora as the Treasurer.
At the AGM, Messrs Max Amuchie, Horatius Egua, James Ume, Akeem Oyetunji, Raymond Ukaegbu and Tony Edike were elected Zonal Coordinators for the North Central, North East, North West, South West, South-South and South East in that order.
Speaking after being re-elected unopposed on behalf of her NEC, Maureen Chigbo appreciated GOCOP members for the confidence on her team, pledging that they would strive to deliberately position GOCOP for continuous growth and recognition in the market place.
The 2023 GOCOP Election Committee was chaired by Yusuf Ozi-Usman, Editor-in-chief of Greenbarge Reporters online newspaper, while Victoria Ibanga of NewEdition was the Secretary. Other members of the electoral committee include Dr. Monday Ashibogwu of QuickNews, Kemi Yesufu of Frontline News Online, and Barr. Afolabi Odeyemi of YouNews as Legal Adviser.
GOCOP, a registered non-governmental, non-partisan, non-profit organisation, comprises owners of online publications.
The newly re-elected members of NEC were sworn-in on October 5, 2023 in Abuja at the ceremony witnessed by the chairman of this year's conference, Professor Ishaq Oloyede, who is the Registrar of the Joint Admissions and Matriculation Board (JAMB).
Leave a Reply
Your email address will not be published. Required fields are marked *