Maulud 2023 - Grand Parade Honoring Prophet Muhammad (S) in Katsina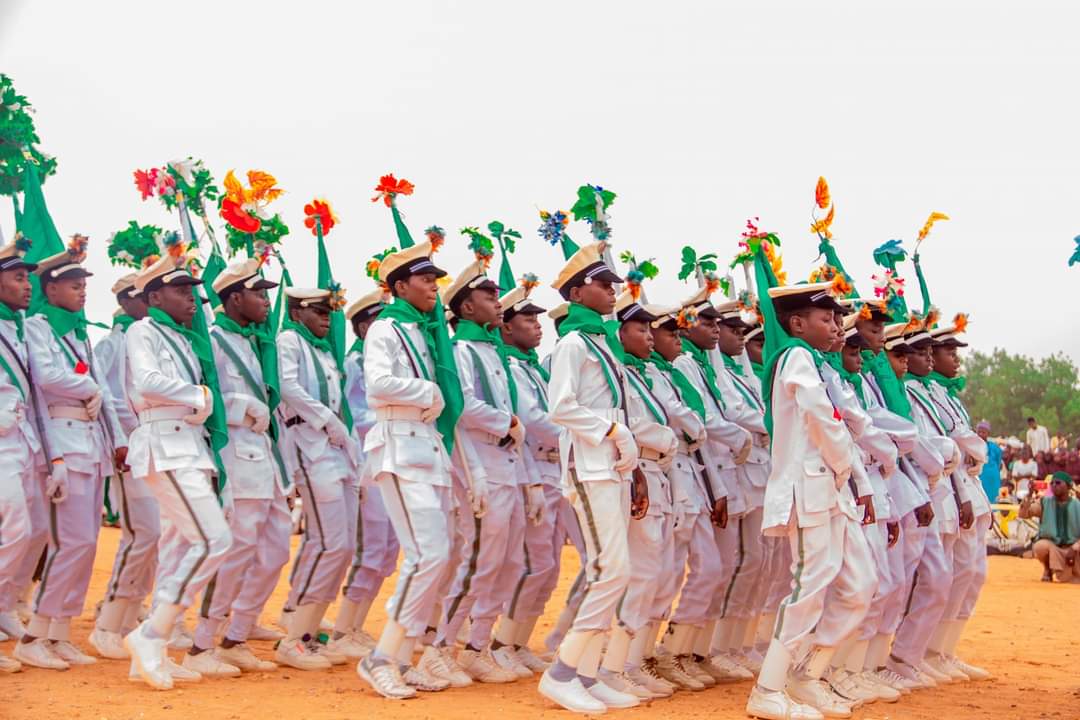 By Zaharaddeen Ishaq Abubakar
KATSINA, October 8, 2023 - In a splendid display of devotion and unity, the city of Katsina came alive on Saturday as it hosted the 12th annual Maulud procession, dedicated to honoring the revered Prophet Muhammad (S). Coordinated with meticulous precision by the devoted followers of Sheikh Ibraheem Al-zazaky, this event was a resounding testament to the deep respect and admiration for the Prophet Muhammad (S) within the community.
The epicenter of this grand celebration was the ATC Field, situated at Kofar Kwaya, where more than 20 schools, each representing different facets of the Muslim community, converged in an outpouring of reverence.
Diverse Parade Styles and Unique Uniforms
One of the most captivating aspects of the procession was the enthusiastic participation of students representing Muslim Brotherhood Schools. Hailing from Fudiyyah and Islamic Schools, each institution brought forth its distinctive parade style, accompanied by unique uniforms that exuded elegance and sophistication. The precision and creativity displayed by these young participants left an indelible mark on the spectators.
A panel of judges, entrusted with the task of evaluating various elements such as registration, attire, organization, style, and punctuality, played a pivotal role in shaping the parade's proceedings.
Top Honors and Esteemed Guests
Out of the more than 20 participating schools, six of them earned top honors, further highlighting the dedication and commitment of the Muslim Brotherhood community in Katsina. Shaikh Yakubu Yahaya, the representative of the Muslim Brotherhood of Katsina, entrusted the reception of the parade to Malam Shehu Dalhatu Usman, symbolizing the unity and cooperation within the community.
This extraordinary event drew members of the community as well as esteemed dignitaries who gathered to witness the spectacle. Representatives from various organizations and communities joined hands to make this celebration a resounding success.
A Celebration of Diversity
The Maulud procession in Katsina was not only a display of devotion but also a celebration of diversity. Representatives from different local organizations and communities, including the Islamic religious teachers from the Qadiriyya sect, the Vigilante Group, ANNAHDA (the self-help group), the National Orientation Agency (NOA), the Scouts, Christian representatives from ETCN, and delegates from the Ecwa Church actively participated and shared their insights on this remarkable event.
Notably, the event transcended cultural and tribal boundaries, with representatives from the Igbo and Fulani tribes, as well as men and women from various backgrounds, coming together to celebrate the unity of purpose in honoring Prophet Muhammad (S).
In conclusion, the Maulud 2023 procession in Katsina was not just a parade but a harmonious convergence of faith, diversity, and devotion. It showcased the unwavering respect and love that the people of Katsina have for the Prophet Muhammad (S) and highlighted the power of unity in celebrating a common cause.
Leave a Reply
Your email address will not be published. Required fields are marked *