THE PHENOMENON CALLED BETARA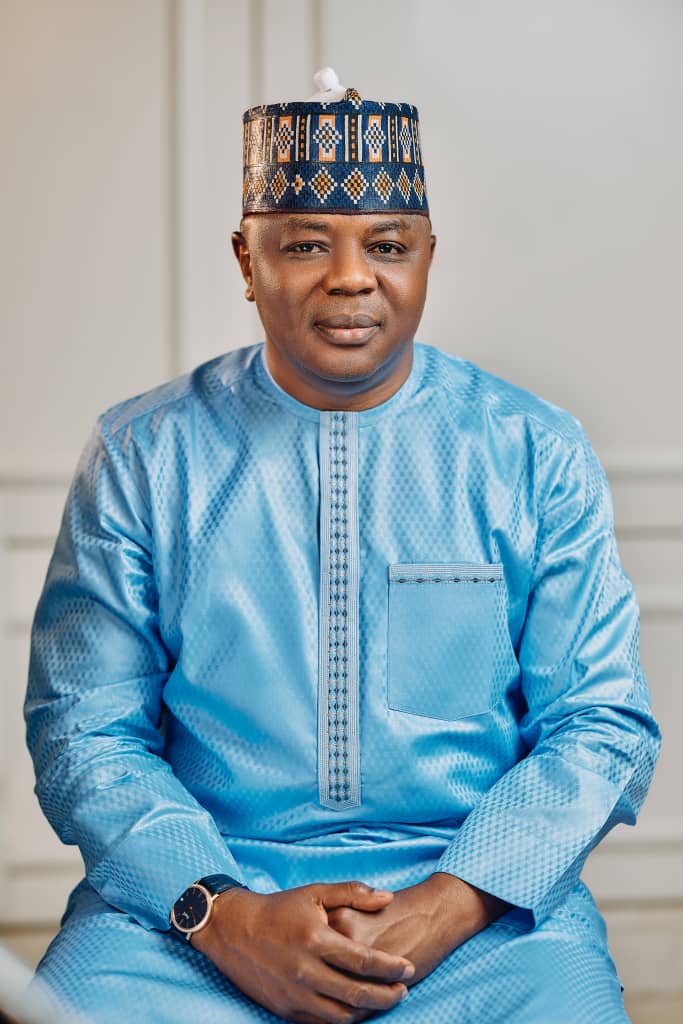 As I browse social media sites, I have come across a variety of mixed-up, complicated remarks, worries, prayers, and questions that people have written in the hope that the Honorable Betara will see them and respond. Of which a few questions have frequently stood out, namely: What lies ahead for Honorable Muktar Betara Aliyu after the speakership race in 2023?, will the Head-boy still be interested in heading the house, what should Nigerians and his followers expect?, how could an impactful visionary, and one of the most outstanding leaders in Nigeria miss being in the position we believe is due to him, or could it be that he was not fit for it?, however, the most interesting I have seen was, who is this man Betara? These and many more have been the unending questions.
In this article, while I try to attempt these questions, I will only focus on one or two of them. Especially, the last one, who is this man, Betara?. Though this article is purely my opinion, it is the product of a decade of research and study of the man Betara.
Going by hundreds of articles published and documentaries captured by respected journalists and media professionals across the globe, one thing has stood out very clearly, that is, Betara is a man of faith. He believes, God orchestrate every dealings of his life.
He has been captured on several occasions, saying that whatever happens to him or anything he represents, God made it so and wanted it to be so. Such conviction has been the mainstay of his actions and inactions.
Honorable Muktar Betara Aliyu, OON is a principled, brilliant, and courageous democrat who plays politics without resentment. He is a leader whose ideals of honesty and hard work are inspirations to many.
A liberal and consummate politician with noble intentions and a higher purpose. A development trailblazer in the Biu/Bayo/Shani and Kwaya-Kusar Federal Constituency who have been making a significant difference in the lives of his constituents.
Betara is a great parliamentarian who seeks power for principle rather than power over the law.
Betara is deeply committed to the social, political, and economic justice of his people in particular, and Nigerians in general.
This is a man who has chosen a cause to advance opportunities and ensure equal life chances for all. One thing is clear in all of these efforts, to better the fortune of his people: there are no political motivations, egocentric or economic interests. This kindness and humility have endeared him to many.
Leaders like Honorable Betara using foresight to make better decisions are most concerned with mitigating the risks for any strategy they decide to move forward with. Through vision, leaders can develop many possible strategies that they could take in response to the scenarios they have identified. This has also been the strength and strategy we see in Betara as to why he remains calm though powerful.
Honorable Muktar Betara Aliyu, OON has become a beacon of hope to many homes, wards, communities, Local Government Areas, States and the Nation, not because he is the oldest of all politicians, but because he has married his lifestyle to the popular saying, "I have reached a rank where all men honor me, but I understand honor comes from service".
This saying has become true, as we observe the leadership style of Honorable Betara, that, diligence pays, service brings honor and everyone falls in love with value.
Without fear of contradiction, it is glaring that, Honorable Betara has achieved greatness through diligence, self-will and sheer determination. He has remained unruffled even in the face of unwarranted intimidation and provocation; being a man with critical thinking skills. It has been proven that exceptional leaders in the class of Honorable Betara, have the willpower to overcome leadership challenges, and through that create value for people by focusing on the unique contributions they can make to nation-building. If such efforts will be consolidated and built upon more would have been the many testimonies making headlines across Nigeria.
His quest for any post in his political journey has always been about the good of his people and Nigeria, that is why, he has become one of the strongest advocates for unity, peace, and progress; being a result-driven leader and a change maker who has brought novel and strategic changes in the economic and socio-political sectors across the board, which should be sustained by the current generation of leaders in Nigeria and beyond.
A man is known for two things: his words and his actions. These two must of necessity tally. If there is a divergence, then neither his words nor his actions are of any value no matter how magnanimous.
From the testimonies of the person of Betara, his words and actions have proved a unity of purpose, a confluence of merit and a harbinger of inspiration over the decades.
Betaras mission from inception has been to change the socio-economic environment of his constituency, State and Nation into one that is the fastest among others.
The seriousness and total commitment with which he approaches his quest to lead, and make an impact, transformed his Constituency and State and such a quest can turn around the level of social awareness that can be too improbable, astonishing and extraordinary to be believed. Going by the waves of revolutionary policy initiatives and project implementation under his leadership in the private and public practices, the focus on the minds of people should be on Betaras brilliance, ingenuity and versatility in the way he conducts his leadership dealings.
Starting in 2007, Betaras legacy as the elected Representative of Biu, Bayo, Shani and Kwaya-Kusar Federal Constituency, has been and will continue to be that of a leader who defied the odds and led people straight, in a time of crookedness, even when it entailed trying unpopular choices and following the longer route. Courage shall be the universal theme of the testimonials from Betaras impactful political journey.
However, given the hazards of politics, and the delay witnessed, the story of Betaras political expedition portrays the monster pulling Nigeria apart and the corrosion of discipline in the political arena. His immediate taste of events in politics has proved and cautioned that anyone desiring to venture into politics, MUST first of all: sit and count the cost, to be convinced whether he or she is ready to pay the price; to take the burden and travails that come with it.
No one will be tagged wrong when he or she maintains the factual capture of Honorable Betara on the matters of his constituency, State and Nigeria, which is once a Headboy, always a Headboy; his shall be a chronicle of hope. When a leader is clothed with integrity, humility and passion, the stage is set for him to make a great impact.
The land is green and the future is bright. The nation waits for the phenomenon called Betara.
A A. MSHELIA, ABUJA, aamshelia01@gmail.com
Leave a Reply
Your email address will not be published. Required fields are marked *