GOV. DAUDA LAWAL VISITS NEMA, SEEKS SPECIAL INTERVENTION FOR ZAMFARA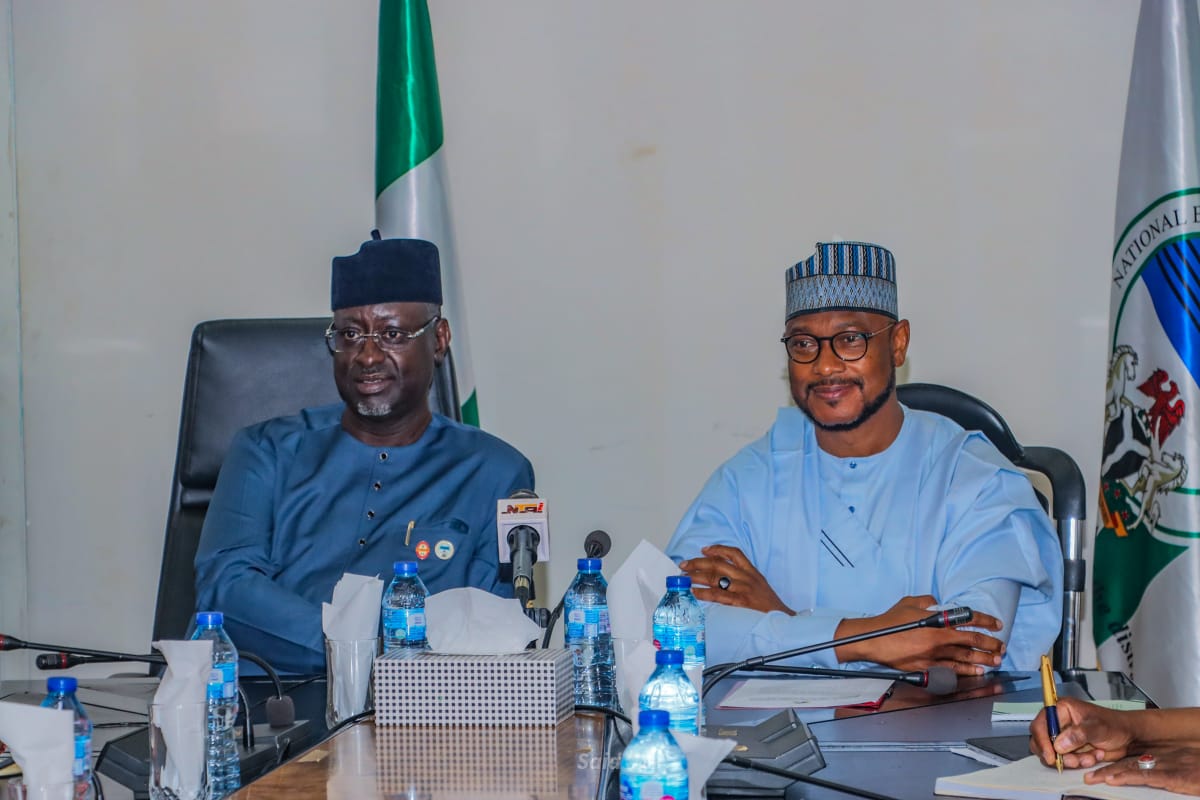 Zamfara Governor, Dauda Lawal has called for more support and special interventions of the National Emergency Management Agency (NEMA) in Zamfara State.
The Governor made the plea on Friday when he visited the headquarters of the National Emergency Management Agency (NEMA) in Abuja.
In a statement by the Spokesperson to the Governor, Sulaiman Bala Idris, said that the visit was in line with Governor Dauda Lawal's commitment to knock on any available door that would be beneficial to the people of Zamfara.
He added that the Governor was received by NEMA Director General, Ahmed Mustapha Habib, and other senior officials of the agency.
He said: "As part of his effort to make Zamfara State better, Governor Dauda Lawal visited the National Emergency Management Agency (NEMA) seeking more support and special interventions from the agency.
"The Governor acknowledged that Zamfara State has had so much from NEMA in terms of regular interventions and empowerment support aimed at restoring human dignity to the displaced persons.
"He pleaded with the Director General to do more for Zamfara, considering the economy of the state, where the effects of banditry have devastated the Agricultural sector, markets, and productivity.
"Governor Lawal explained further that Zamfara State needs Federal Government interventions, especially from agencies like NEMA, to complement the much that the State Government can do.
"The special intervention cut across food and non-food items, skill acquisition and empowerment tools, mental health and mental trauma specialists, field trauma units among others."
Responding, the Director General of NEMA, Mustapha Habeeb, thanked Governor Lawal for the visit. He pledged to continue to respond to the distress of the people of Zamfara State. "You are here to partner with us, to collaborate with us, and NEMA is opening the handshake of that partnership and collaboration.
SULAIMAN BALA IDRIS
Senior Special Assistant (Media and Publicity) to the Zamfara Governor
August 18, 2023
Leave a Reply
Your email address will not be published. Required fields are marked *