conference in Abuja with focus on Nigeria's socio-economic recovery, sustainability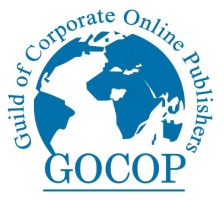 GOCOP holds 2023 conference in Abuja with focus on Nigeria's socio-economic recovery, sustainability The Guild of Corporate Online Publishers (GOCOP) has announced that its highly anticipated 2023 Annual Conference will take place in Abuja, the Federal Capital Territory of Nigeria. In a press statement signed by Danlami Nmodu, mni and Olumide Iyanda, Chairman and Secretary respectively of the 2023 Conference Planning Committee, it was revealed that the event is scheduled to be held on October 4 and 5 at the Abuja Continental Hotel (Old Sheraton Hotel).
With the theme "Nigeria: Roadmap for Socio-Economic Recovery and Sustainability," this year's conference aims to shed light on the current socio-political and economic realities facing Nigeria. As the country enters a new era with a fresh set of leaders at the national and state levels following the 2023 general elections, the conference intends to provide valuable insights to guide these new leaders. Renowned business mogul will deliver a keynote address, adding further significance to the event. The conference has a history of featuring influential speakers, including Rev. Matthew Hassan Kukah, the Bishop of the Catholic Diocese of Sokoto, who delivered the 2019 lecture on "Economy, Security and National Development: The Way Forward." In 2021, Mr. Boss Mustapha, the Secretary to the Government of the Federation, addressed the conference on "Post Covid-19 Pandemic: Recovery and Reconstruction in Nigeria." In 2022, the Chairman of the Independent National Electoral Commission, Professor Mahmood Yakubu, delivered a speech titled "2023 Elections: Managing the Process for Credible Outcome."
Nmodu assured that all necessary preparations have been made to ensure the success of the 2023 annual conference. This year's conference holds particular significance as it marks the first time Abuja will host the prestigious GOCOP Annual Conference.
Leave a Reply
Your email address will not be published. Required fields are marked *