Governor Radda Approves Funtua College as Site for Federal University of Health Sciences, Katsina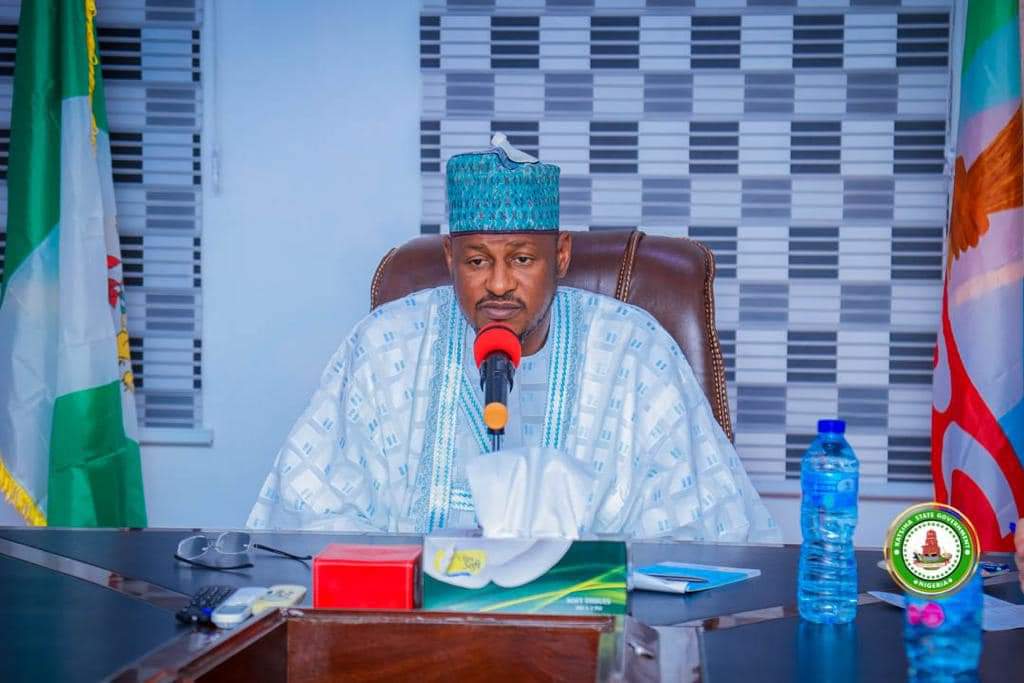 *Press Release*
In order to facilitate the smooth take off of academic activities at the newly-established Federal University of Health Sciences, Katsina, Governor Dikko Radda has approved the use of Government Technical College Funtua, as a temporary site for the specialized federal institution.
Radda, according to his Chief Press Secretary, CPS, Ibrahim Kaula Mohammed, disclosed this at a function in Funtua local government area of the State, today.
The Katsina State Chief Executive was in company of the Secretary to the State Government, SSG, Bar. Abdullahi Garba Faskari, his Chief of Staff, CoS, Alhaji Jabiru Tsauri, his Principal Personal Secretary, Alhaji Abdullahi Turaji, and some members of the State Executive Council.
The event was the launching of the distribution of 12,700 bags of fertilizers and vehicles for farmers and members of vigilante groups, across the 11 local governments in Funtua Zone.
The items were donated by Senator Muntari Dandutse, the Lawmaker representing Funtua Senatorial District at the Senate, Kaula Mohammed said.
Governor Dikko Radda, while speaking at the event, told the large gathering of beneficiaries of the items that his directive for the release of the Funtua Technical School was to allow for the immediate commencement of academic programmes, at the new federal university.
He urged the people of the area to also lend their support and cooperation towards the successful take off of the institution, thanking Senator Dandutse for donating the items.
"What Senator Muntari Dandutse has just done is what is expected of all other elected Katsina representatives. They should only be concerned about putting a smile on the faces of our people," he said.
Radda said that his administration is committed to enhancing the welfare and safety of all Katsina citizens and residents, hence it is taking assiduous steps to permanently address the security challenges confronting the State.
This, he said, prompted the approval of over N7 billion for the procurement of modern security equipment, patrol vehicles and surveillance logistics for security personnel in the State, and also members of the recently-formed Katsina Security Watch, now undergoing training.
Earlier, Senator Dandutse said that he distributed the fertilizers and vehicles to seek Allah's mercy and intervention, in restoring peace and driving the economic growth of Funtua zone, Katsina State and Nigeria, in general.
Signed:
Ibrahim Kaula Mohammed,
CPS to Katsina Governor.
August 17th, 2023.
Leave a Reply
Your email address will not be published. Required fields are marked *
Prince Mahmud
wow awesome
smart Mamun
Hello comment bro
smart Mamun
Hmm..comment hocce to... Best of luck Bye...
smart Mamun
Okey bro....good job See More....
smart Mamun
Hello all viewers.. How are u
smart Mamun
Mim islam commented this news page