Banditry: Katsina Govt Adopts New Approach to Fight Terrorists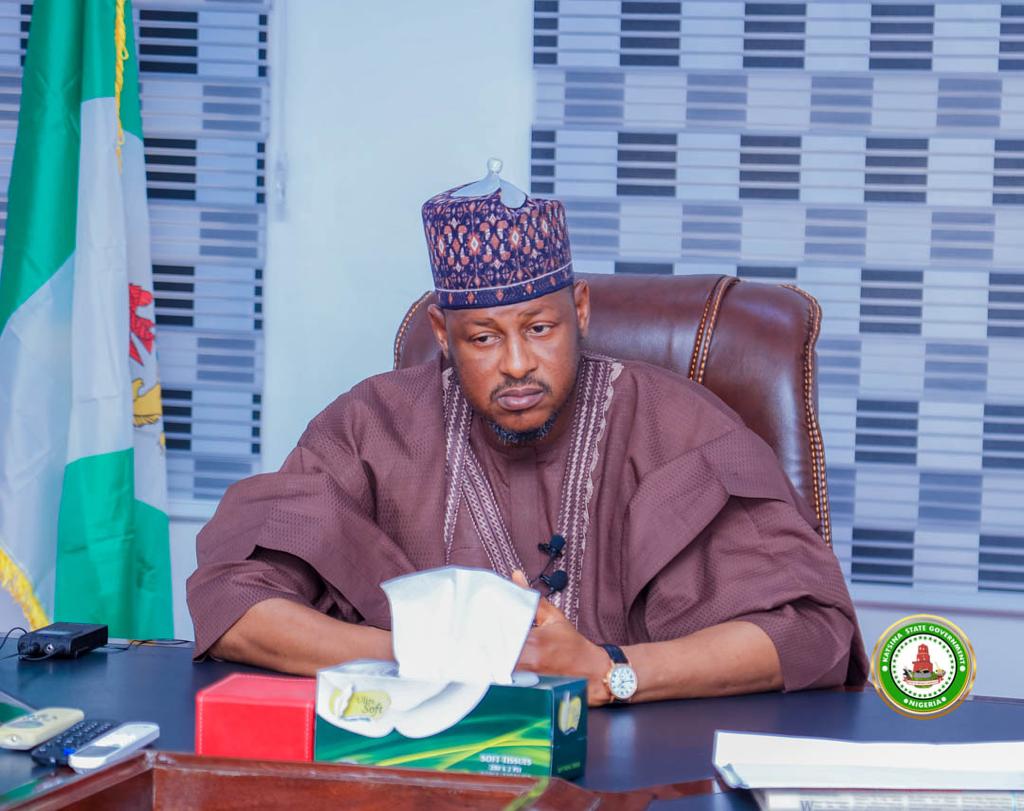 *Press Release*
The administration of Governor Dikko Umaru Radda has adopted a new approach in dealing with the banditry menace, plaguing the State.
The news of the latest development was revealed by Governor Radda himself, when he received the Management Team of Media Trust Limited in his office in Katsina, on Wednesday.
According to the Katsina Governor, a more proactive approach has been adopted by his government.
He said: "One of such methods was by taking attacks to bandits and other criminals' hideouts rather than the old defensive approach.
"In the area of security, we are doing as much as possible to bring about some innovations in the security architecture of the state that will help us to mitigate the activities of the bandits and other criminals and also to help us build and rehabilitate those people that are devastated, the victims of criminalities.
"To achieve that, we have created the office of the special assistant to the governor on IDPs and other victims of criminality in the state.
"Our approach this time around is not trying to be defensive but to be also proactive and attacking. Because we would not sit down and allow these idiots to come and kill our people. Since they are chasing us, we will chase back as well, so that we will get our state out of this situation".
Mal. Radda added that his administration had designed some operations "to weed out the Kauraye (miscreants) that are disturbing a lot of people in the state capital."
He however noted that meaningful results could not be achieved without a robust synergy and simultaneous operations with neighbouring states because if one state was doing and others were not, the criminals will always have where to go, regroup and renew their offensive."
Governor Radda then sought the cooperation of the media, saying the press has a critical role to play in the trying time that the country is going through in order to calm nerves and make the citizens understand the situation.
"We are in such a difficult situation now that news item that goes out to the public is very important. You need to streamline it analyze it, and do as much as possible to project the country in a good light, but also ensuring transparency and accountability on the side of the government".
Signed:
Ibrahim Kaula Mohammed,
CPS to Katsina Governor.
August 16th, 2023.
Leave a Reply
Your email address will not be published. Required fields are marked *