PRESIDENT'S MEDIA AIDE ASSURED COLLABORATION WITH KATSINA TIMES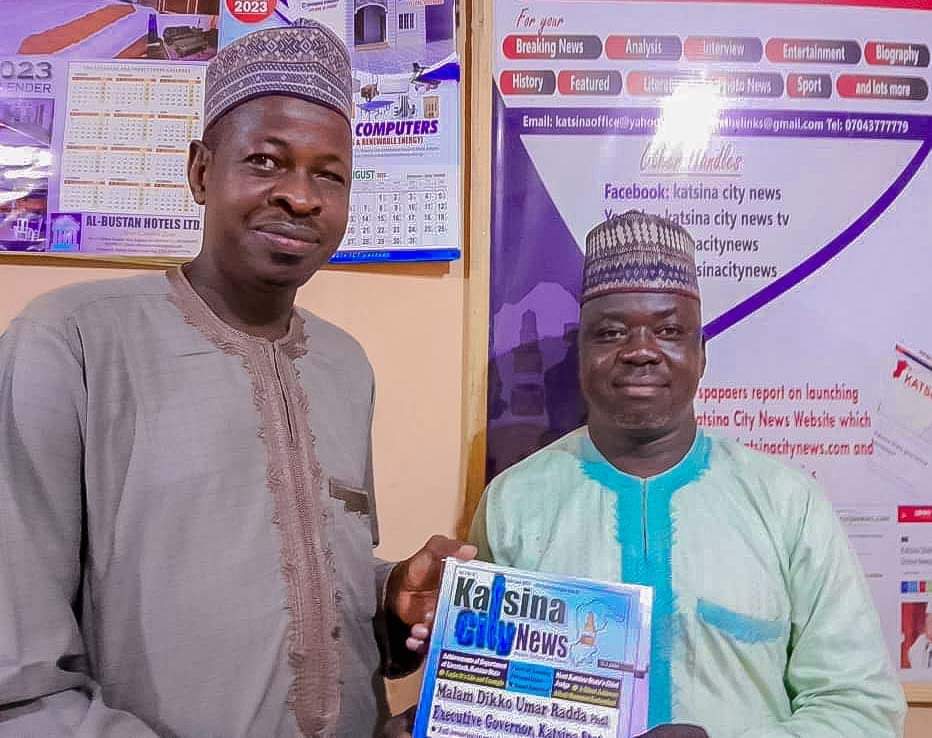 PRESIDENT'S MEDIA AIDE ASSURED COLLABORATION WITH KATSINA TIMES

The Special Assistant to President Bola Ahmed Tinubu on Media Alh Abdul'aziz Abdul'aziz, has paid a courtesy/congratulatory visit to the office of Katsina Times in Katsina city.
Alh Abdul'aziz, who expressed the delight of the office of the President with the manner in which Katsina Times is providing this platform for the information unit of the Villa to disseminate information on the activities of the present administration.
The veteran journalist, who congratulated the management of Katsina Times for its transformation into an international medium, assured the support and cooperation of his office to achieve the desired goals.
Abdul'aziz also gave assurance of effective collaboration between the office of the President and the medium.
Leave a Reply
Your email address will not be published. Required fields are marked *