How To Get Youths More Involved In Agriculture – Malumfashi Culled From Daily Trust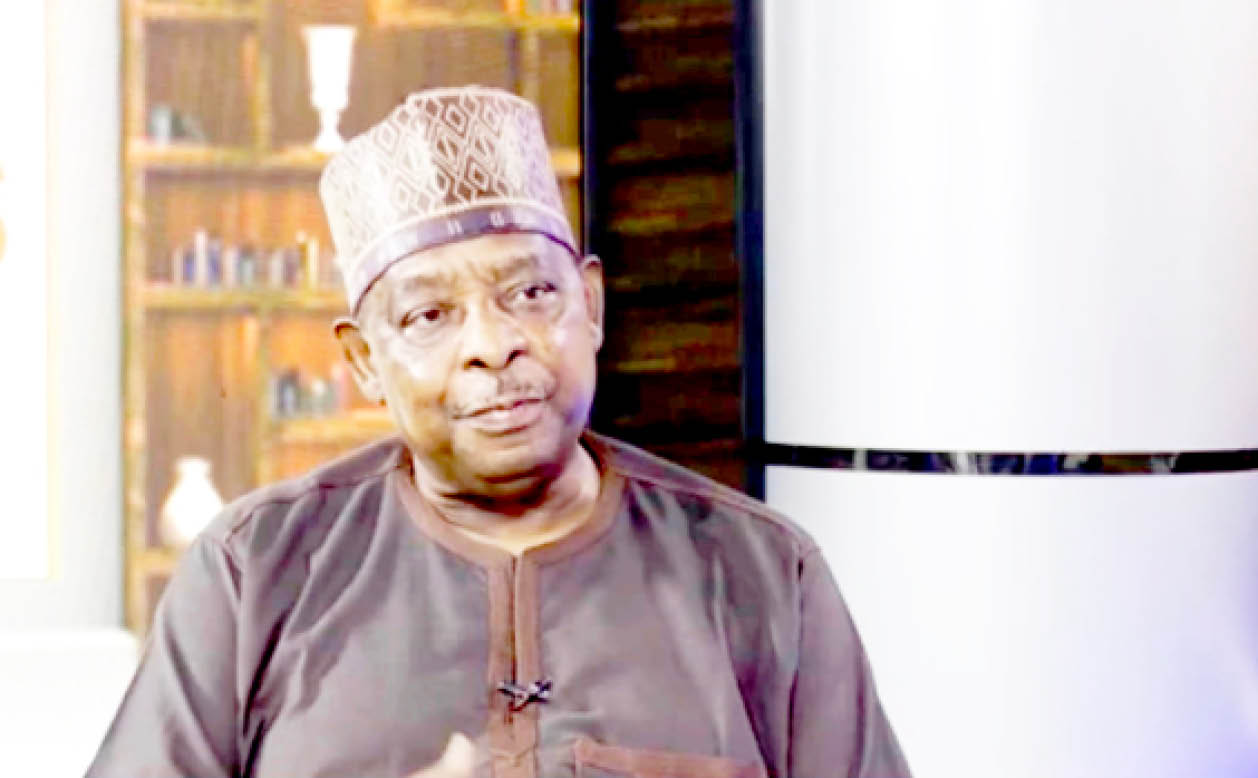 Alhaji Shehu Malumfashi is a retired director from the Federal Civil Service. He has been an active farmer even while in service, something which he…

Alhaji Shehu Malumfashi is a retired director from the Federal Civil Service. He has been an active farmer even while in service, something which he has continued in retirement. He was a guest in the "30 Minutes" interactive programme of Trust Television with Mannir Dan-Ali, where he highlighted critical issues in Nigeria's agricultural journey.
What exactly are you involved in, in the agric value chain?
At the moment, we are involved in different aspects of agriculture. You know the farms here were predominantly a poultry production unit and horticulture and fishery. In Malumfashi, we are able to do those three and also involve arable crops such as maize, soya bean and guinea corn.
Do you process the crops that you produce or do you just sell them raw?
We have a backward integration plan, of which we are going to use our own maize, soya bean, and also co-opt outgrowers who will help to improve their production and then we are going to be doing a feed mill to produce poultry and fish feeds.
We have bought the machinery; we have a machine that can produce 15 tonnes per hour of poultry feed. We also have another machine we have brought which is going to produce five tonnes per hour of fish feed.
Another thing is that in Malumfashi we have four high yielding boreholes, two of which produce 5,000 litres per second, and they are capable of irrigating about 15 to 20 hectares of vegetable which we sell for human consumption, and those that are not good enough to be processed into animal feeds to have the trace minerals, vitamins and the other things.
I believe in your life as a farmer you have seen so many government schemes from Operation Feed the Nation of the military Head of State, Olusegun Obasanjo, to the Green Revolution of President Shehu Shagari and so many other schemes since then. Have these schemes managed to change much in the way we do agriculture, because we still see people do back-breaking labour?
Honestly, when the military government was doing Operation Feed the Nation I was in the university, but I witnessed what the Shagari administration was able to achieve. I will give you a simple example. In my hometown, in our district of Malumfashi then, you could count brand new tractors, 200 to 300 units, scattered around. There were people who had one, two, three up to four.
And what is the situation now, are all those tractors up and running or are they all turned into scrap?
You see, if you look at the records, you will see that most of the governments that have come, of recent, have bought a number of tractors, but today in Malumfashi, you can hardly get 20 tractors that are actually doing farm work, because the ones I have, people keep on coming to disturb me, especially people who have opened new fields that need to be ploughed, but we cannot, because the tractors are not just there.
What happened to all the tractors that succeeding administrations keep buying, because almost every administration at the state and even the federal government level is talking of buying new tractors, some are buying refurbished ones, the Mason Fergusons, the Stales and what have you; what is happening to all those, or are they only existing on paper?
Even while they exist in reality, what happens is that they are not given to actual farmers, they are given to politicians who at a moment's notice will sell them.
A former governor of our state complained to me that most of the tractors he distributed had been sold to Kano State. So, they are not giving them to farmers, they are giving them based on political consideration, and those people are not farming. So, they will just go and sell them off, sometimes below the price they were given, because some of them believe they may not pay for it.

But in reality, most of them are on paper, they are not given to farmers, so they don't know their value and they just peel them off and sell them to dealers who will now go and sell them and make profit or sell it to other farmers.
There is also the issue of the right seeds, is that a problem or has it been solved now, from your experience?
Tractor is just one small section of the total farming package requirements, because you can see that people in other parts of the world, even here in Africa, if you go to Rwanda, Uganda, South Africa, you see remote-controlled vehicles now being used, you don't need to put a driver, they use helicopters to spray chemicals and fertiliser, they use drones, you just sit down and control them from the ground and they do the work. The tractors we have now are still old models, their fuel consumption is high, and the cost of diesel is high.
The seeds that are packaged, most of them are not improved seeds, it is even better for you to sit down and do a selective thing from your own harvest.
But why is it so, because you even have a seeds council, you have agricultural research institutes that are supposed to be helping to produce better seeds, you have so many companies that are into seeds production, improved seeds production and then you are saying that many of these are not up to scratch?
You see, there are companies in the business of seeds. Some well-established farmers who can afford the seeds go there. But in general terms, if you go to Shika, there is the National Seeds Centre of Nigeria. Anything that has seeds which we use in agriculture, including grasses, legumes and so on, you will find them there. But when you go, the institutions are terribly underfunded. I was in the New Bussa Institute of Freshwater Fishery, we were discussing with one of the lecturers, a professor, who told me that most of the researches they had done were not being utilised, that countries like India and so on had collected a lot of information from here and turned them into multibillion dollar businesses.
But where is the disconnect? Why is it that we have all these research institutes, then there is no connection to industry and to the farms?
I was in the mechanical department in the School of Agriculture of ABU, if you see the simple tools which they have fabricated there that can ease the smallholder farmer's work, there are so many. But the people working there were just lamenting. They are not even supposed to mass produce, they are supposed to be patented and given to some companies. Government should encourage some companies. These are what China and India do. And then those small machines they do, they bring them here and we buy while we have better, cheaper, local options. If you go today, you will see the mechanical department of agriculture, if you go to New Bussa, you will see it, if you go to Lagos, Institute of Oceanography, about fishery, it is there. These people have knowledge and information that is required to improve agriculture in Nigeria, it is available here for the last 20 years. The only thing is that there will be fun-fair to receive the report on these things and so on and then nothing will happen.
Nigeria is producing more urea than it needs, it's exporting it, yet when it comes to the compounded fertiliser, the so-called NPK, it has to import certain things from Morocco and other places, which some people say are even available locally if we are serious about mining it?
Yes, the urea we produce, it is not that it is, of course it is in excess of what we require, but the motivation for exportation of this thing is because they earn more money from foreign currencies than giving it to the blenders here: Kaduna phosphate fertiliser, the Port Harcourt one and so on. The other ingredients are potassium, calcium and these things that we produce, NPK and the nitrate, they are all available. But there is nothing wrong in promoting inter-African trade, where we go to Morocco for instance and get potassium and we have the nitrate here in the form of the nitrogen fertiliser to give them and so on and so forth.
But the bottom line is that one has to be really serious in what you are doing, because we were getting a lot of money from export of oil and then we can go and buy rice from Thailand, maize from Brazil, soya bean from America, wheat from America and then bring them and then our people will just be there and you see the youths in the villages unemployed.
So, developing agriculture and improving security should go hand-in-hand, otherwise it is all a story. As much as you can use kinetic power as they call it to do this, there is a limit to where you have to stop and also look at the people, and it is even cheaper, you don't kill anybody, you just rehabilitate people and then you produce food.
There was a project in Kogi State, at that time they were under Kwara Anyigba near Ajaokuta, that rice project which was done, I believe either the Gowon government started it, Obasanjo's regime finished it, was to feed the whole West Africa with rice. And it worked when the British technical partners were there for three, four years, it worked…and after that everything collapsed and the machines were sold, auctioned out and so on and so forth.
In the Jere area of Kaduna, there is nearly 3,000 hectares of irrigation and it is barely five years old, but now it is more like crapped because most of the centre pivots; that is the big machines needed to do the irrigation, have been vandalised. What is it about us in Nigeria that we do not own things up, that is communities actively look the other way or connive so that government projects are destroyed?
I think we should start looking at good governance itself, because when you are watching television, hearing news from the radio or reading the newspaper or social media, you hear horrendous sources of corruption and so on. The local person will look at anything that belongs to the government as just something to plunder.
So, to start to have people to buy into the project, besides all the steps which are naturally required for you to make people buy into a project, if you want to come to use my land to do a certain project, when you have conceived your ideas, you sit down with me and you tell me what it all means and how it is going to benefit me and benefit other people.
But all those accelerated wheat programmes didn't seem to have worked, the New Marte irrigation site in Borno State under the Lake Chad Research Institute and what have you, they've all maybe worked briefly and then disappeared.
When they were tested with the technical partners, they worked. New Marte, I remember, in 1982, 83, we visited that place about three times with President Shagari to launch one production section or another. In fact, at that time we were even producing enough electricity to sell some to NEPA, and the wheat programme was huge and you remember also President Babangida did the wheat programme which most states of the North are involved in, including I think Oyo State or Ondo State.
How do you think we will manage to have a new generation of agriculturists, farmers and what have you, because a lot of the farmers are older people dying out and young men don't find farming sexy?
You see, everything in business, entrepreneurship is dynamic, there is so much knowledge being brought in, just like all the other health production and so on in agriculture. All the information being gotten from ICT, from research, from AI and all these, they have places in agriculture. In fact, they are being applied. A young man here in Nigeria who has a small smart phone can see that in Rwanda somebody is using a small drone to monitor his cattle, he doesn't need to be carrying sticks and following them over the place. He can take them home and bring them back and do so many things.
We need to change the system to what other countries are doing to make agriculture attractive. When we talk about agriculture, we only talk about farm production, there are so many other segments of agriculture in the value chain.

Leave a Reply
Your email address will not be published. Required fields are marked *