Haske Children Foundation Organizes free medical outreach for disabled Children In Kaduna.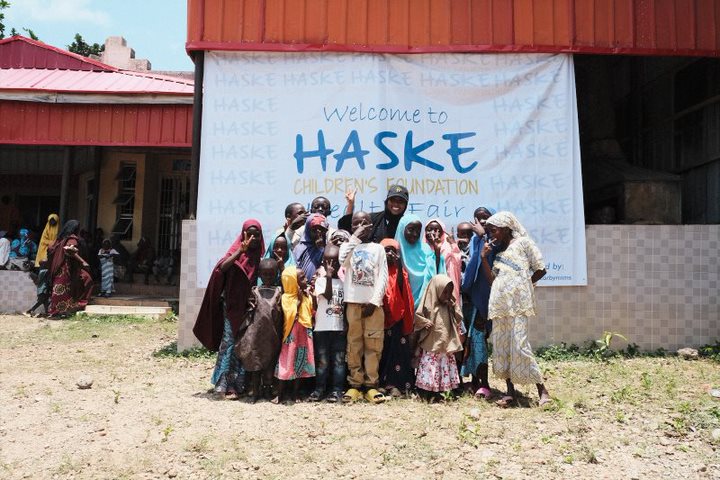 By Abubakar M Taheer
The World report on disability publishing in 2011, shows that about 25million Nigerian has at least one disability will 3.6 Million of this had very significant difficulties in Function.
This was the case of some children has brought in by there parents to the part of free medical outreach organized by Haske Children Foundation.
The programme was designed to provide sustainable physical, mental, and emotional health care for the overall wellbeing of over 500 beneficiaries. The services offered during the programme included general consultation/treatment, Medication dispensary, trauma Management and free food giving among disabled children.
A medical Doctor and Volunteer of Hasken Children Foundation Dr. Nasiru Muhammad Sakai highlight the must common diseases condition seen among disabled child are Skin allergies,Eczema, Gastrointestinal symptom,Asthma which have been found among the children with developmental disabilities.
Dr. Nasiru Says" Some Cause of these diseases are preventable that is why is important to spread the message across for taking children immediately to hospital.
Aisha Muhammad Mother of 5 disabled child from Badarawa, whose there child diagnosed by Doctors made remak for the today's outreach
"We thank God and Thank Them, they put smile in our faces and that of our children, doctors advise us to take special care for our children, is not spritual problem, rather than brain problem".
According to the Fonder of Hasken Children Foundation Fatima Bello, the target of today's outreach is to donate food and diagnosed at least 500 disabled children from different community of Kaduna City.
Quoting the UNFPA's 2021 World Population Dashboard, Save the Children International said an estimated 32 million people in Nigeria including children live with one form of disability or the other, and face different types of discrimination which include having limited access to basic social services like health care and education.
Leave a Reply
Your email address will not be published. Required fields are marked *