IGP's scheme aids families of fallen officers.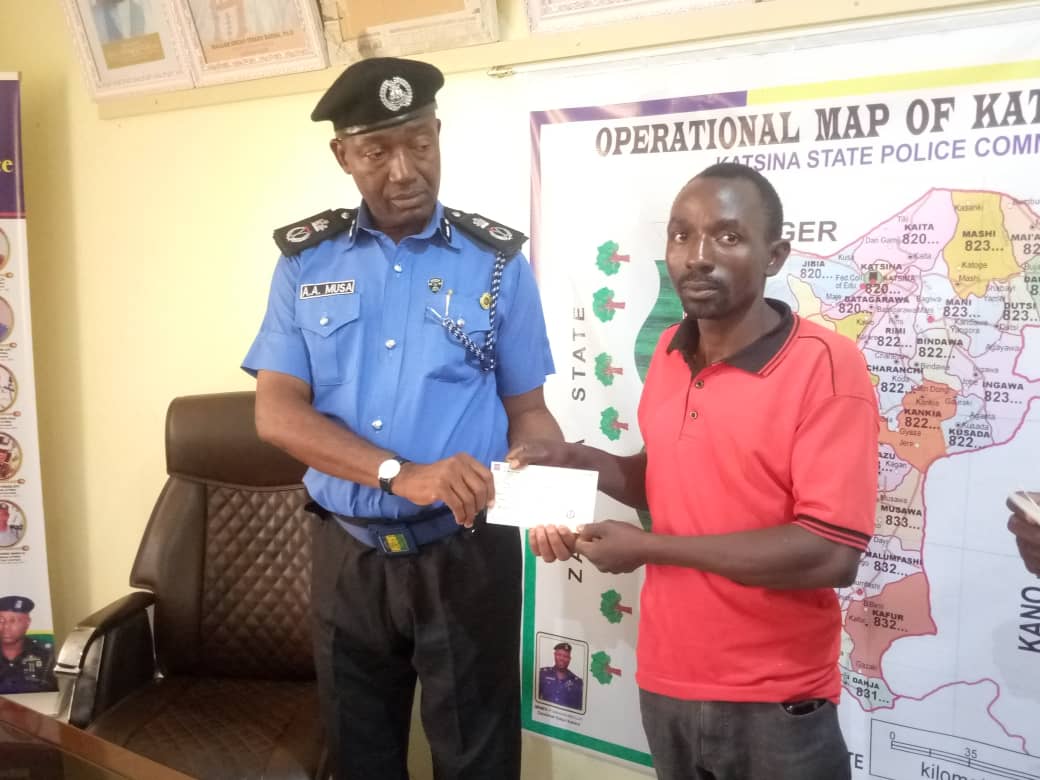 Date: August 25, 2023

In a heartwarming gesture, the Katsina State Police Command, under the leadership of Commissioner Aliya Abubakar Musa, presented cheques totaling ₦7,771,666.35 to twenty-two beneficiaries. The recipients, family members of police officers who lost their lives in service to the nation, were supported through the Inspector General of Police's (IGP) Family Welfare Scheme.
The ceremony, held on August 25, 2023, was a poignant moment as Commissioner Aliya Abubakar Musa handed over the cheques on behalf of Acting IGP Kayode Adeolu Egbetokun, acknowledging the sacrifices made by these officers. In his address, Commissioner Musa urged the beneficiaries to utilize the funds responsibly to ease their immediate hardships. He concluded with a heartfelt prayer for the souls of the departed officers.
One of the beneficiaries expressed deep gratitude for the IGP's compassionate initiative, assuring that the funds would be wisely managed to fulfill their intended purpose.
This initiative signifies the police force's commitment not only to the safety and security of the nation but also to the welfare of their own. The event serves as a reminder of the sacrifices made by officers in the line of duty and the enduring support provided to their families.
Leave a Reply
Your email address will not be published. Required fields are marked *