Customs inspector injured in assault by alleged smugglers in Katsina border town.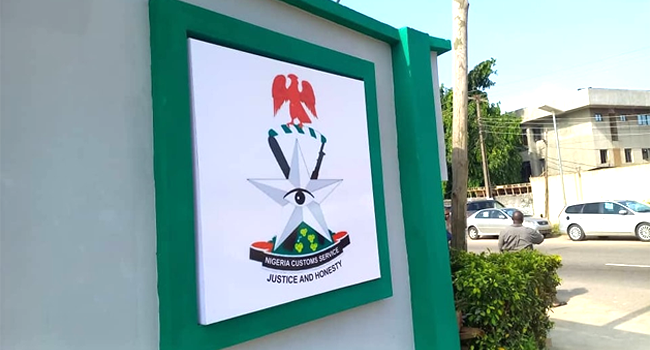 "Customs is warning that violent attacks like these will never dissuade the Unit's operatives from performing their legitimate duties, regardless of the challenges they face."

An Inspector of Customs (IC), Haruna A, sustained injuries after a group of suspected smugglers launched an assault on officers from the Nigerian Customs Service (NCoS) in a border town in Katsina.
Armed with dangerous weapons, the criminals attacked the officers and personnel of the agency affiliated with the Federal Operations Unit Zone 'B' on Wednesday during an anti-smuggling patrol in the Dankama Area of Katsina State at around 13:00 hours.
In a statement released on Friday, the Public Relations Officer of the Federal Operations Unit Zone 'B' in Kaduna, SC Isah Sulaiman, confirmed that the wounded officer had been promptly taken to a hospital for necessary medical attention and is currently in stable condition.
"It's crucial to emphasize that the Nigeria Customs Service is an agency entrusted with the responsibility of enforcing government fiscal policies for the overall benefit of society. The officers of the unit will not stand idly by and allow smugglers, who show no respect for the country's laws, to carry out their illicit activities, which adversely affect our security and economic well-being," the statement underlined.
"In view of this, Comptroller FOU 'B', Musa Ibrahim Jalo, expresses deep concern about the harm inflicted on his officer and has ordered a comprehensive investigation to identify and bring to justice those responsible for this heinous act. He has emphasized that any further attacks on Unit officers will not be tolerated and will be met with strong resistance from our operatives."
"Furthermore, he affirms that such violent assaults will never dissuade the Unit's operatives from fulfilling their lawful duties, regardless of the challenges they encounter, no matter whose interests are at stake."
The statement also appeals to traditional leaders, parents, and community figures to caution their constituents against assaulting security personnel, as anyone apprehended will face the repercussions of their actions.
Leave a Reply
Your email address will not be published. Required fields are marked *