Katsina State Government Collaborates with Japanese Investor to Boost Food Production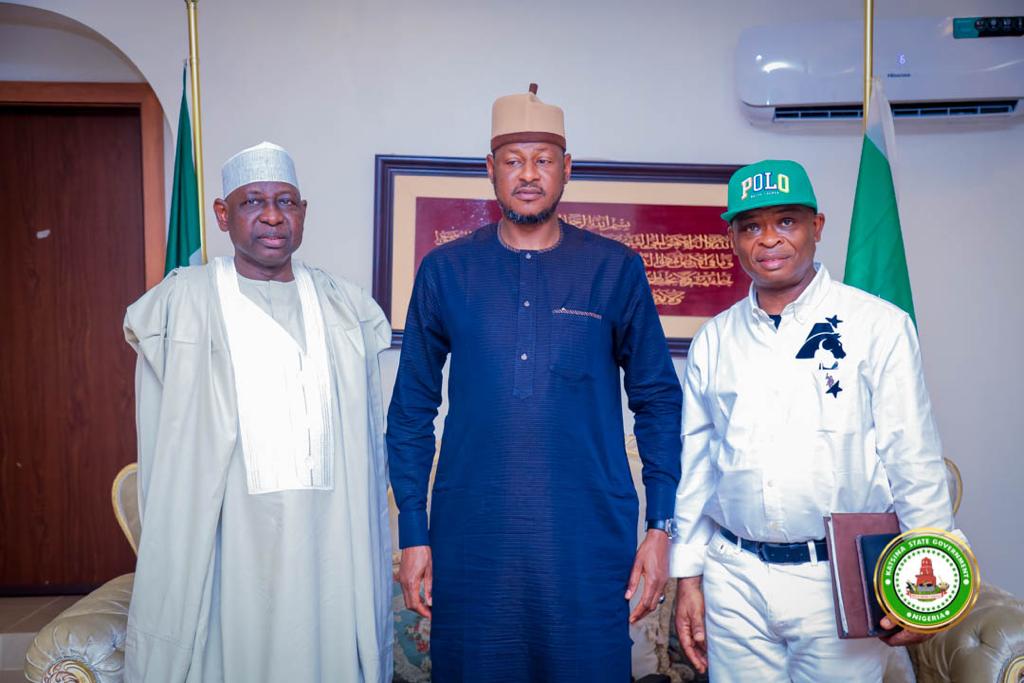 In a momentous meeting held at the Katsina State Governor's Lodge in Asokoro, Abuja, the Executive Governor of Katsina State, Malam Dikko Umaru Radda, and his team convened with a delegation led by the former Governor of Zamfara State, Alh. Mahmud Aliyu Shinkafi, representing Toshoku Foods Ltd, a prominent Japanese company.
The core aim of the meeting was to deliberate on a potential partnership between Toshoku Foods and the Katsina State Government, focused on the production and marketing of nutritious soybeans and sorghum flour, along with various processed food products in Nigeria.
Katsina State has been chosen as the launchpad for a high-quality soybean flour production project (15,000 tons/year) and sorghum flour production (70,000 tons/year) employing cutting-edge technology from Toshoku Foods Ltd. These flour products will find application in a wide range of food items, including bread, confectioneries, cakes, milk, baby foods, soybeans and sorghum meals, and beverages.
The grand vision of the project encompasses the production and distribution of soybeans and sorghum flour products not just across Nigeria, but also to the ECOWAS region, Africa, and the global market. However, to embark on this ambitious endeavor, a comprehensive feasibility study is indispensable. This study will encompass an analysis of 100,000 hectares of soybeans and sorghum production, delving into soil conditions, climate considerations, environmental impacts, and data on soybeans, sorghum, corn, cassava, and yam.
The Katsina State Government has committed to funding the feasibility study, which will be spearheaded by the esteemed project consultant, Mirai Denchi Japan Inc., represented by Prof. Emenike Ejiogu. Prof. Ejiogu and his team are expected to arrive in Nigeria imminently.
The project is estimated to necessitate a $100 million investment, with Toshoku Foods Ltd contributing 70%, while the Katsina State Government covers the remaining 30%. Funding sources include the Central Bank of Nigeria (CBN), NIRSAL PLC for credit risk guarantees, local banks, EXIMBANK, and the African Development Bank. This project's focus on utilizing sorghum and soybean flour is poised to reduce wheat flour imports, conserve foreign exchange, stimulate exports, foster wealth creation, and generate job opportunities.
Governor Radda expressed his gratitude to Alh. Mahmud Aliyu Shinkafi and his team for bringing this world-class project to Katsina State. He pledged to review the project documents with his Chief of Staff upon returning to Katsina and establish a dedicated project implementation team. Furthermore, Governor Radda assured the visiting delegation that security concerns in Katsina State would not obstruct the project, as a robust security organization has recently been launched to maintain law and order.
He concluded by underscoring his personal interest in agricultural business, as well as his Commissioner of Agriculture's expertise in the field. With a shared understanding between Katsina State and the Japanese investor, Governor Radda encouraged the visiting team to view this project as a promising endeavor.
Leave a Reply
Your email address will not be published. Required fields are marked *