UNGA President urges Taliban to lift ban on girls' education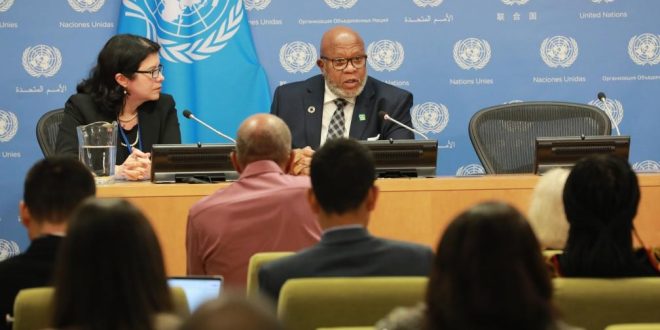 KABUL – In a compelling plea, UN General Assembly President Dennis Francis called upon Taliban authorities on Thursday to rethink their decision to prohibit women and girls from accessing proper education. Francis underscored the significance of upholding the inalienable rights of Afghan women and girls, equating their educational opportunities to fundamental human rights.
During a press briefing, he emphasized, "Afghan women and girls, like their male counterparts, possess inherent rights that must be respected and safeguarded." He continued, urging the Afghan government to reverse its policy and permit girls to attend school, emphasizing the pivotal role they can play in advancing their communities and society as a whole.
Francis articulated his belief in their capacity to contribute significantly to the formation of a strong and cohesive Afghanistan. He cautioned against the consequences of perpetuating a sense of hopelessness by excluding girls from educational opportunities, asserting that such a course of action would not fortify the nation but, if anything, would weaken it. He urged the authorities to reconsider this policy with urgency, stating, "I entreat them to reconsider this policy, sooner rather than later."
Highlighting a stark reality, Francis pointed out that Afghanistan remains the sole country globally where girls are denied access to education. Expressing his incredulity, he said, "It's inconceivable, really, that this should be the case. It is an anachronism. It is a global anachronism. And anachronisms need to be fixed."
UN General Assembly President Francis's impassioned call for the restoration of girls' educational rights in Afghanistan has resonated globally, drawing attention to the urgent need for change in this critical area. Top of Form
culled from Afghanistan Times
Leave a Reply
Your email address will not be published. Required fields are marked *