Iran successfully launches Nour-3 satellite into space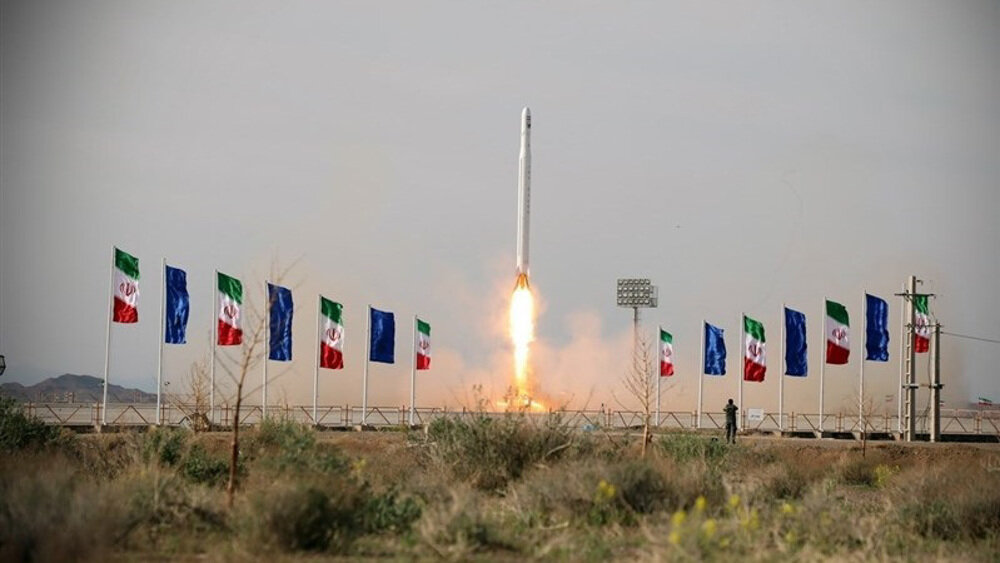 TEHRAN- On Wednesday morning, Iran's Islamic Revolution Guards Corps (IRGC) Aerospace Force successfully launched the homegrown imaging satellite Nour-3 into orbit.
Nour-3 (Light-3) was sent into orbit 450 kilometers (280 miles) above the surface of the Earth by satellite carrier Qased (Messenger).
Minister of Communications and Information Technology Issa Zarepour said via X, "With the efforts of IRGC Aerospace Force specialists, a few moments ago, the Nour-3 imaging satellite was successfully placed into a 450 km orbit of the earth with the Iranian Qased satellite carrier."
"I congratulate all Iranian people, those active in the country's space industry, and the IRGC's space experts for this success. God willing, this year will be a fruitful year for the country's space industry," he added.
Iranian Defense Minister Brigadier General Mohammad Reza Ashtiani declared last month that at least two domestically produced satellites would be launched into space in the current Iranian year, which will end on March 19, 2024.
"We are involved in the development and launch of satellites. Under our plan, we will have 2 to 3 satellite launches this year, something we hope to be successful," Ashtiani said.
Iran has made a great breakthrough in its civilian space program despite Western restrictions placed on the industry recently.
Iran is among the world's top 10 countries capable of developing and launching satellites.
The IRGC Aerospace Force sent Nour-2 into orbit using the Qased satellite carrier in March of last year, two years after it launched Nour-1.
On September 3, a homegrown Earth remote sensing satellite had been delivered to the Iranian Space Agency (ISA) and was prepared to be launched into a low Earth orbit (LEO).
The Tolou-3 (Sunrise-3) satellite was given to the state agency by Iran Electronics Industries, a unit of the Defense Ministry.
Tolou-3, with a weight of 150 kilograms, is said to be Iran's heaviest satellite.
The satellite has a five-meter spatial resolution and can take photographs in black and white. In color mode, it also provides a 10-meter resolution.
Tolou-3 will be launched into an orbit 500 kilometers above the Earth and heavily depends on tools and equipment made by Iranian knowledge-based industries.
Back in August, the ISA chief announced the launch of the production process of "Pars-3", Iran's "state-of-the-art and accurate" satellite.
"Previously, we had given some promises about the production of remote sensing satellites with high accuracy," Hassan Salarieh said.
"Today, I proudly announce that ISA has taken a very important step in the area of designing and producing indigenous remote sensing satellites with very good accuracy," Salarieh explained.
He mentioned "Pars-2" and "Pars-3" as examples of satellites whose manufacturing has officially started.
Salarieh recognized Pars-2 and Pars-3 as satellites with imaging accuracies of four and two meters, respectively.
culled from Tehran Times
Leave a Reply
Your email address will not be published. Required fields are marked *