Dubai doctors save Qatari teen involved in horrible car accident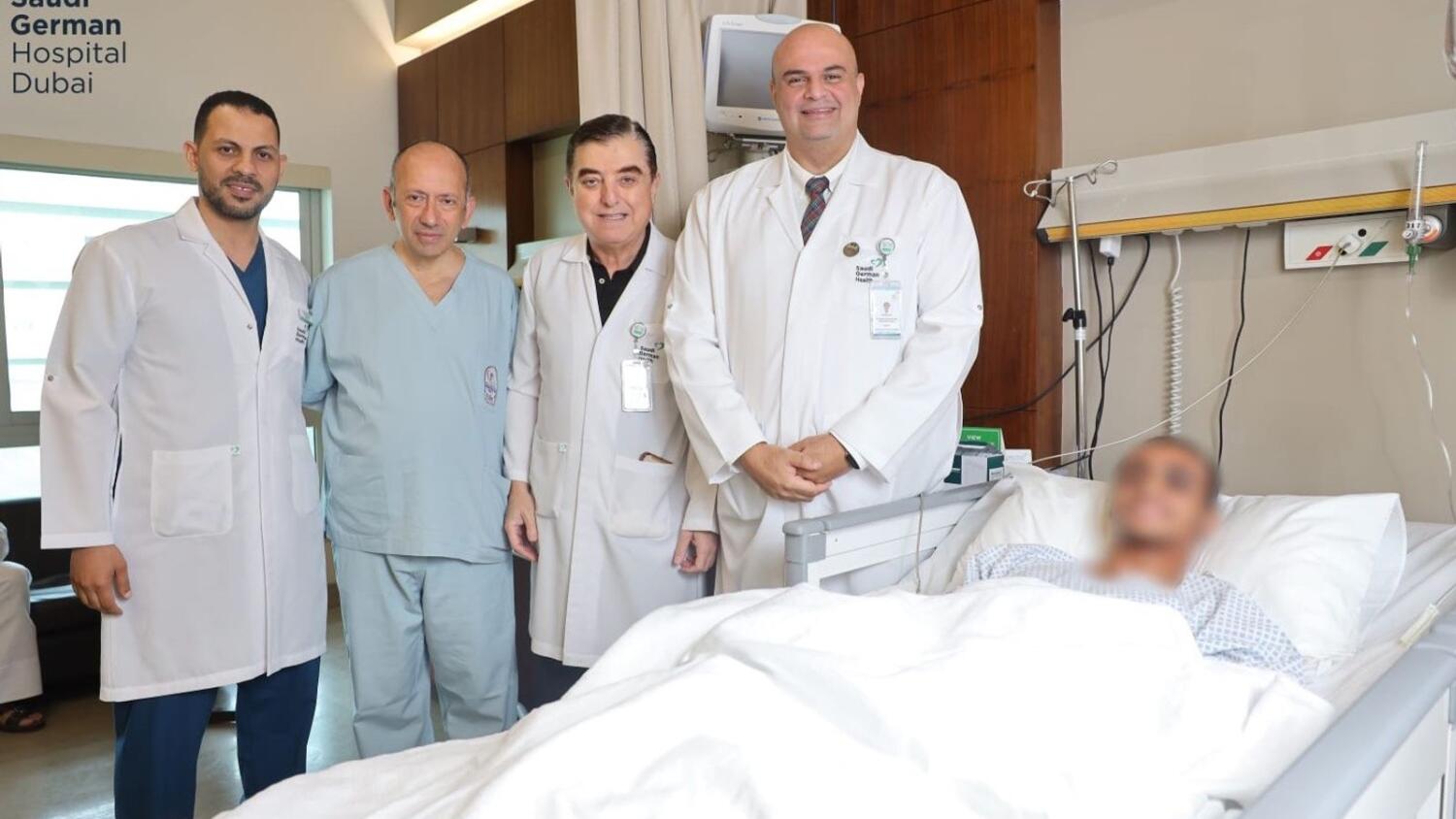 A Qatari teen who was involved in a recent high-speed car accident has survived, thanks to a team of Dubai doctors who conducted multiple life-saving surgeries on him.
In a medical report shared by Saudi German Hospital (SGH) Dubai to Khaleej Times, the patient – SAF, 19 (name changed upon request) – had polytrauma or multiple injuries involving multiple organs.
"SAF was on his way from Qatar to Dubai by car. On his way to one of the bridges, he tried to make a sudden turn but there was a car in front of him. He tried to avoid the oncoming vehicle while driving at a high speed, which led to his car flipping six times. His car was completely destroyed and there was a metal part that was pressing on his stomach when he was recovered and transferred to the Saudi-German Hospital."
The patient had intra-abdominal bleeding and a collapsed lung, noted Dr Houssein Ali Mustafa, consultant interventional cardiologist at SGH Dubai.

Given the severity of his condition, an immediate decision was made to take him to the operating theatre for abdominal exploration. A team composed of Dr. Mustafa; Professor Dr. Tamer Said, consultant general and weight loss surgery (master surgeon in metabolic & bariatric surgery; Dr. Amro Kabakbjy, specialist interventional radiologist; and Dr. Motaz Mohamed, consultant anaesthesia, was formed to save his life.
Multiple operations
According to the medical report, the surgical procedure involved a partial pancreatectomy (surgical removal part of his pancreas); splenectomy (removal of damaged spleen), resection and anastomosis (cutting out and surgical connection) of a portion of his intestine, and reopening of his left renal artery.
Following this major surgery, the patient was transferred to the intensive care unit (ICU) for mechanical ventilation. After 12 hours, however, he started vomiting blood due to bleeding from his stomach. An attempt to stop the bleeding using endoscopy was unsuccessful.
It was decided to bring SAF again to the operating room for another major surgery, which lasted for three hours that successfully controlled the stomach bleeding.
Close monitoring and meticulous treatment were provided to manage his critical condition. Over time, SAF began to improve, and has now returned to a normal life with his family.
culled from Khaleej Times
Leave a Reply
Your email address will not be published. Required fields are marked *