British officials gear up to probe special forces killings in Afghanistan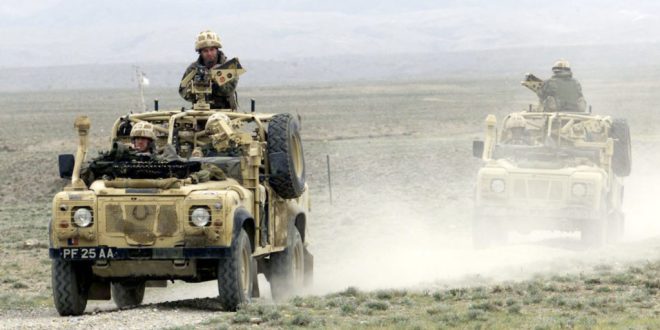 KABUL – The United Kingdom's Chief of Defence Staff, Admiral Sir Tony Radakin, has addressed the upcoming inquiry into alleged murders by special forces personnel in Afghanistan. He acknowledged that this inquiry is likely to be an emotionally charged and uncomfortable process for some involved.
In a meeting with the inquiry's chairman, Admiral Sir Tony emphasized the importance of not allowing this investigation to diminish the contributions and dedication of the many thousands of British soldiers who served in the war-torn nation. He stressed that it is crucial to scrutinize allegations of unlawful activity and for the Ministry of Defence (MoD) to maintain its reputation.
The inquiry's primary objective is to examine whether there was a policy within special forces during the period between 2010 and 2013 to execute males of "fighting age" who did not pose a threat in Afghanistan. Afghan families have accused UK special forces of carrying out what they describe as a "campaign of murder" against civilians. Furthermore, there have been claims that senior officers and MoD personnel sought to obstruct thorough investigations into these allegations.
In concluding his testimony before the inquiry, Admiral Sir Tony reiterated the MoD's full support for the investigation. He highlighted the inquiry's focus on specific actions during a three-year period and the subsequent response by the Ministry of Defence. He underlined that this should not overshadow the dedication and sacrifices of the many British personnel who were deployed to Afghanistan over two decades, many of whom risked and lost their lives.
Admiral Sir Tony continued by emphasizing the importance of preserving the MoD's reputation and ensuring public confidence. He stated that it is right to thoroughly investigate allegations of unlawful activity and to assess the MoD's response to determine whether lessons can be learned. The establishment of this independent inquiry was initiated by the government, receiving full support from Admiral Sir Tony, the permanent secretary, and the service chiefs.
Admiral Sir Tony acknowledged that this investigation would be emotionally challenging for some individuals but assured that the MoD is committed to supporting those involved throughout this undertaking. He expressed gratitude to the servicemen and women for their understanding, cooperation, and support of this inquiry.
The inquiry will delve into allegations of "numerous" killings, potential cover-ups of illegal activity, and inadequate investigations conducted by the Royal Military Police (RMP). Two RMP investigations, known as Operation Northmoor and Operation Cestro, will be thoroughly examined. Operation Northmoor, a £10 million investigation initiated in 2014 to scrutinize allegations of executions by special forces, including those involving children, did not result in any charges. Operation Cestro saw three soldiers referred to the Service Prosecuting Authority, but none of them were prosecuted.
culled from Afghanistan Times
Leave a Reply
Your email address will not be published. Required fields are marked *