Japan, U.S. and South Korea hold first joint air drills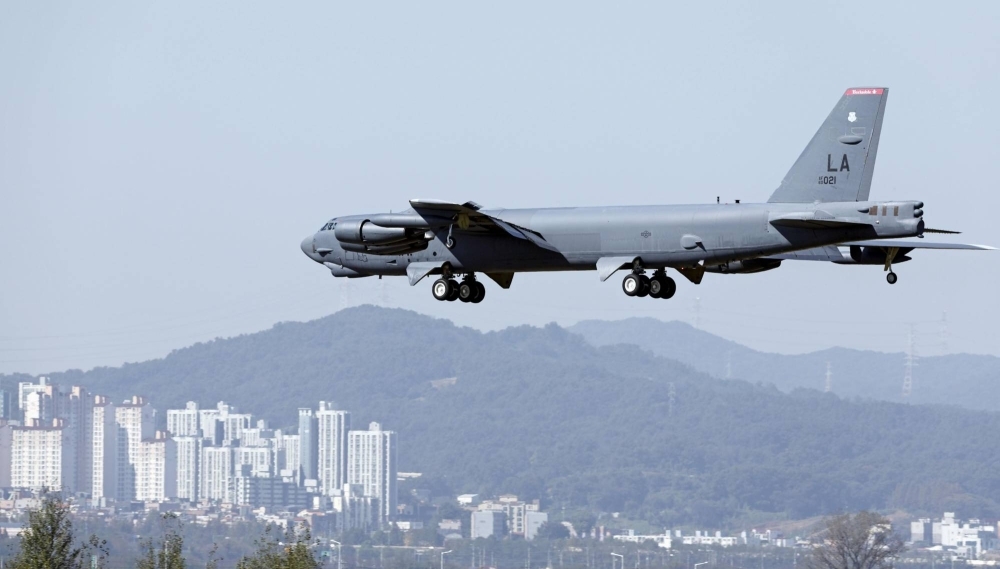 SEOUL – South Korea, the United States and Japan carried out their first joint aerial drills on Sunday, Seoul's military said.
The exercise, which involved a U.S. nuclear-weapons-capable B-52 bomber, comes as Seoul, Washington and Tokyo beef up their defense cooperation against growing missile and nuclear threats from North Korea.
The U.S. bomber landed at a South Korean airbase on Tuesday after a flyover at the country's largest defense exhibition.
culled from Japan Times
Leave a Reply
Your email address will not be published. Required fields are marked *