Pakistani traders rally for visa-free travel to Afghanistan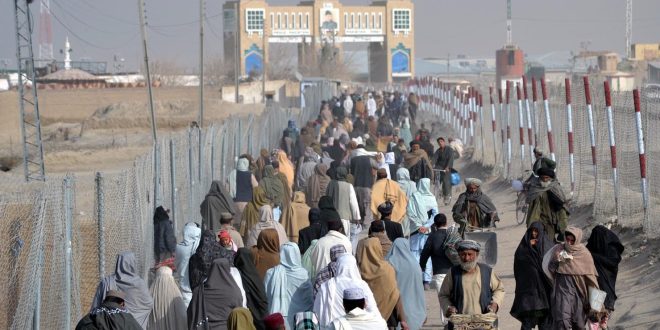 KABUL – Political parties and traders in Pakistan's Chaman region staged a protest on Saturday against stringent border checks at the Pak-Afghan border and demanded a visa-free travel for individuals residing on both sides of the border.
Central to the demonstrators' demands is the removal of all conditions, including the need for passports and valid visas, for cross-border movement. They argue that the recent restrictions imposed by the government are causing hardships for those living on both sides of the border due to the strained relations between Kabul and Islamabad.
A multitude of demonstrators converged on the main road near the Chaman border, urging the provincial and federal governments to address their concerns. The protest was spearheaded by Salahuddin Achakzai and other prominent political figures who led the crowd in chants, expressing their dissatisfaction with the new policy that restricts entry into Pakistan to those with valid visas.
The protest in Chaman drew participants from across the political spectrum, including the Jamiat Ulema-e-Islam, Balochistan Awami Party, Pashtoonkhwa Milli Awami Party, Jamaat-e-Islami, Mazloom Olsi Tehreek, and Pakistan Muslim League-Q. Civil society members and local residents also joined in solidarity with the cause.
For the people of Chaman and Boldak, cross-border movement is not just a way of life but also a vital source of employment. Consequently, any measures that obstruct border trade or impose stringent entry conditions are met with strong resistance.
The protesters emphasize that the people will not accept these restrictive measures, such as visa requirements and disruptions to the flow of goods. They have vowed to persist with their sit-in and protest until their demands are met.
In a collective voice, the demonstrators called for the reopening of the Pak-Afghan border and the reinstatement of the previous system of travel. They argue that the harsh measures being implemented will only bring more hardships to local residents whose livelihoods depend on cross-border trade between the two nations.
culled from Afghanistan Times
Leave a Reply
Your email address will not be published. Required fields are marked *