Iranian Army chief: Zionist regime will fall at the hands of Palestinians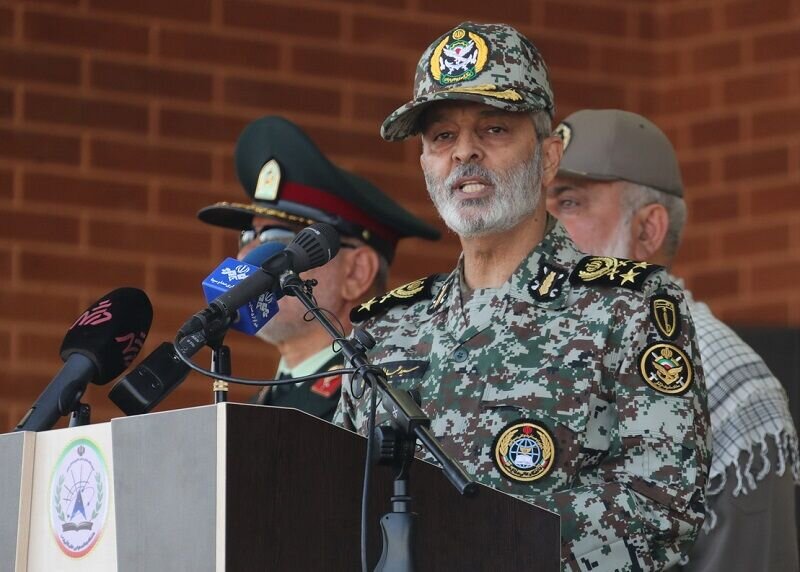 TEHRAN- The Zionist regime will collapse and fall at the hands of the Palestinian fighters, the Iranian Army commander said on Sunday, pointing to the October 7 surprise Al-Aqsa Storm Operation that has put Israel in a state of confusion and insanity.
Speaking at a ceremony at the Air Defense Academy, Abdolrahim Mousavi said, "The Israeli regime and its masters (allies) are trying to attribute the successful Storm Operation to Iran due to the slap they have received from Hamas."
Both Israeli and U.S. officials have acknowledged that there is not evidence to prove that Iran was aware of the attack by Hamas.
"Of course, both the Zionists and their masters know that this issue has nothing to do with Iran," the commander stated, adding that if Iran is going to take action against them, the dimensions of our battle with the Zionist regime will be at the level of one of our updated operations in the Sacred Defense," the army chief pointed out, indirectly referring to Iran's liberation operations against the invading Saddam Army in the 1980s.
The major general called the Storm Operation "a great blow" to the Zionist regime "that is not digestible for them."
Leader of the Islamic Revolution Ayatollah Ali Khamenei has said the Zionist regime has suffered an "irreparable defeat" at the hands of Hamas.
Major General Mousavi said occupiers of the Palestinian lands are feeling that "their prestige" has been badly tarnished in the world.
Israel suffered a great disaster in the operation to the extent that according to new figures, Hamas captured 212 Israelis, among them ranking military officers, in addition to more than 1400 fatalities.
The Iranian Army chief said this operation was conducted by resistance fighters who have been living under complete siege, pressure, cruelty, and oppression in the Gaza Strip.
"In this way, the more the pressure of oppression against a people increases, the more those people react against oppressors. Therefore, if these pressures against the Palestinian people continue, the anger of the Palestinian people will erupt and no one will be able to stop them," highlighted the top general.
culled from Tehran Times
Leave a Reply
Your email address will not be published. Required fields are marked *