Palestinian president among international leaders to attend Cairo peace summit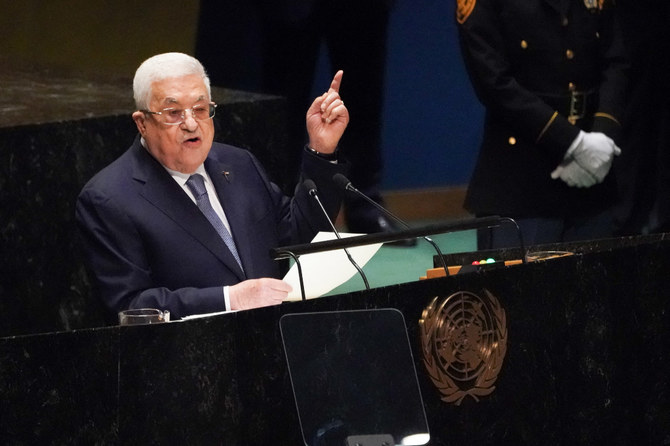 Bahrain's King Hamad bin Isa Al-Khalifa also confirmed his presence in Cairo
CAIRO: Palestinian President Mahmoud Abbas will be among international leaders to participate in the Cairo summit for peace on Saturday, an official source told Reuters.
Bahrain's King Hamad bin Isa Al Khalifa and Kuwait's Crown Prince Sheikh Mishal Al-Ahmad Al-Jaber Al-Sabah also confirmed their presence in Cairo.
French Foreign Minister Catherine Colonna, European Council President Charles Michel and EU's top diplomat Josep Borrell have confirmed their presence in the meeting, which will discuss the Palestinian-Israeli issue, according to reports.
Colonna had already travelled to Cairo, Beirut and Israel last week as Paris looks to reduce the risk of an escalation across the region.
Greek Prime Minister Kyriakos Mitsotakis and Italian Prime Minister Giorgia Meloni will also participate in the peace summit, government sources told Reuters.
South African President Cyril Ramaphosa confirmed his attendance to discuss the conflict in Israel and the Gaza Strip, his office said.
"President Ramaphosa has been deeply concerned by attacks on civilians, the resulting enormous loss of life, displacement of people and the humanitarian crisis that has engulfed the Gaza Strip," South Africa's presidency said in a statement on Friday.
"South Africa stands ready to join the global effort that will bring about lasting peace to the Middle East."
The other attendees expected so far are Spanish Prime Minister Pedro Sanchez, Cypriot President Nikos Christodoulides, Canadian Prime Minister Justin Trudeau, German Foreign Minister Annalena Baerbock, Japanese Foreign Minister Yoko Kamikawa and British foreign minister James Cleverly.
The summit, which was called by Egypt's President Abdelfattah El-Sisi, aims to de-escalate the violence in Gaza, help reach a ceasefire and arrive at a just solution for the Palestinian issue.
Israel has intensified its bombardment on Gaza over the two weeks, killing at least 3,800 people and wounding more than 13,000. Calls for peace have intensified as Gaza prepares to receive long-awaited aid after an agreement to open the Rafah border crossing.
culled from Arab News
Leave a Reply
Your email address will not be published. Required fields are marked *