Casualties feared after explosion strikes mosque in Baghlan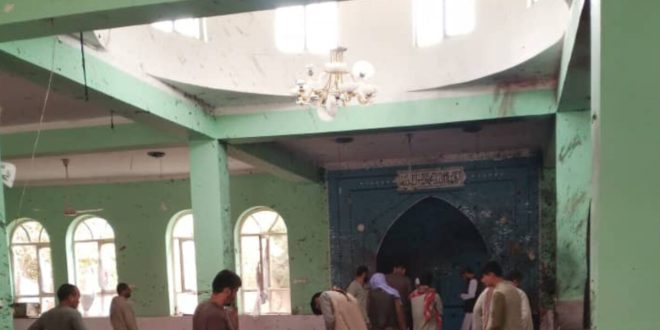 KABUL – A powerful explosion reverberated through the Takiakhana Imam Zaman mosque located in Pol-e-Khumri city, Baghlan province, during the Friday prayers. The blast tore through the Shi'ite place of worship, resulting in numerous casualties and injuries, according to reports from Taliban officials. However, specific details remain undisclosed at this time.
Mawlawi Hashimi, an official in Baghlan province, has confirmed the incident to media, stating, "A blast has occurred at a mosque, and the authorities are swiftly transporting the injured and deceased to nearby hospitals." The exact nature of the explosion is currently under investigation, with no immediate claim of responsibility.
As of now, there is limited information available regarding the number of casualties. Officials from the Islamic Emirate have not yet issued a statement regarding this tragic event.
culled from Afghanistan Times
Leave a Reply
Your email address will not be published. Required fields are marked *