Japan may dispatch SDF plane to evacuate citizens in Israel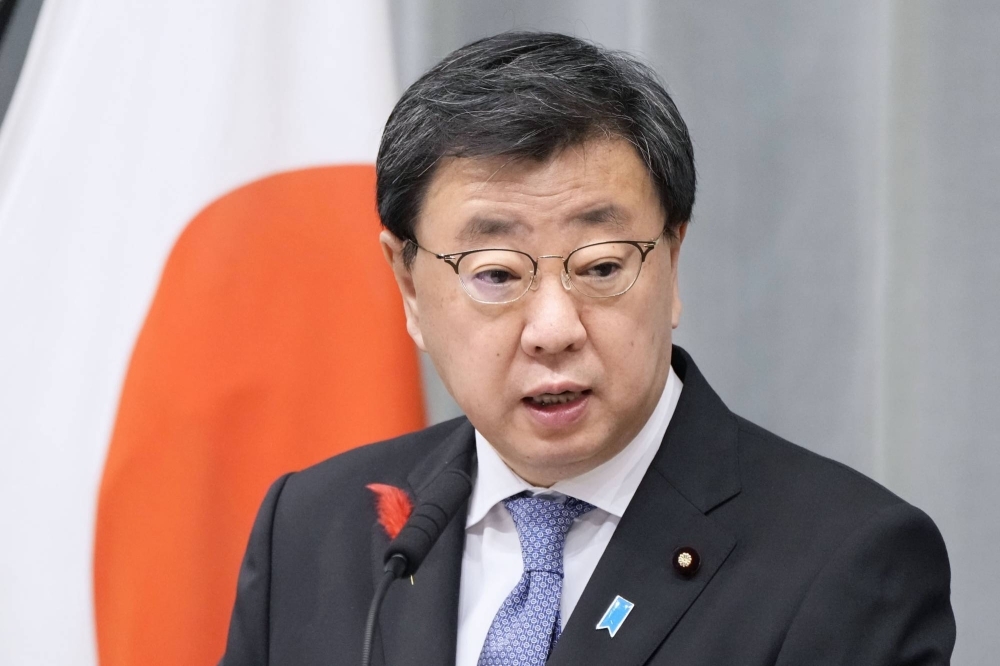 Japan is considering sending a Self-Defense Forces aircraft to its operating base in Djibouti as part of efforts to evacuate its citizens in Israel, Prime Minister Fumio Kishida said Friday, amid the fierce conflict between Israel and Palestinian militant group Hamas.
While Japan plans to evacuate its citizens on a charter flight Saturday from Tel Aviv to Dubai, it will also keep the SDF aircraft on standby in Djibouti in case the crisis further intensifies and the contracted plane becomes unavailable, Kishida said.
The SDF has an operating base in Djibouti in Africa, around 2,000 kilometers south of Israel, as part of an anti-piracy mission in the Gulf of Aden.
Asked about whether SDF aircraft will be dispatched, Chief Cabinet Secretary Hirokazu Matsuno told reporters earlier Friday that the government will "appropriately deal with the situation to ensure the safety" of Japanese nationals.
Matsuno, the top government spokesman, announced the evacuation plan by a charter airplane, saying that many commercial flights to Israel have been suspended.
Hamas launched a surprise attack on Israel last Saturday, triggering concern a growing humanitarian crisis and raising concerns about oil supplies from the Middle East.
A total of over 2,800 people have reportedly been killed in Hamas attacks and retaliation by Israel, which is said to be preparing for a ground invasion of the Gaza Strip, which is controlled by the militant group.
On Thursday, Foreign Minister Yoko Kamikawa condemned the weekend "terror attack" in Israel by Hamas during a telephone call with her Israeli counterpart Eli Cohen, her ministry said.
In their 15-minute call, the first since Hamas struck Israel, Kamikawa told Cohen that the "brutal, indiscriminate attack" and abductions of civilians by the militant group "cannot be justified on any grounds," the Foreign Ministry said.
"It is obvious that Israel has a right to defend itself and its people in accordance with international law," Kamikawa said, expressing Japan's hope that the situation will calm down as soon as possible, according to the ministry.
Kamikawa, meanwhile, asked Cohen to ensure the safety of Japanese nationals in Israel, with the conflict escalating.
Kamikawa, who is on a six-day tour of four Southeast Asian nations from Sunday, spoke to Cohen from Bangkok. She has also held telephone calls with the foreign ministers of Egypt, Jordan, Qatar and the United Arab Emirates.
Japan has traditionally maintained friendly relations with both sides in the conflict, while the United States and the other Group of Seven major economies have voiced their eagerness to provide military assistance to Israel.
In Tel Aviv on Thursday, U.S. Secretary of State Antony Blinken told reporters after meeting with Prime Minister Benjamin Netanyahu that Washington will fully support Israel. They also discussed the possibility of establishing a safe corridor for Palestinians fleeing Israeli strikes.
culled from Japan Times
Leave a Reply
Your email address will not be published. Required fields are marked *