Iran says any scenario plausible if Israeli war crimes continue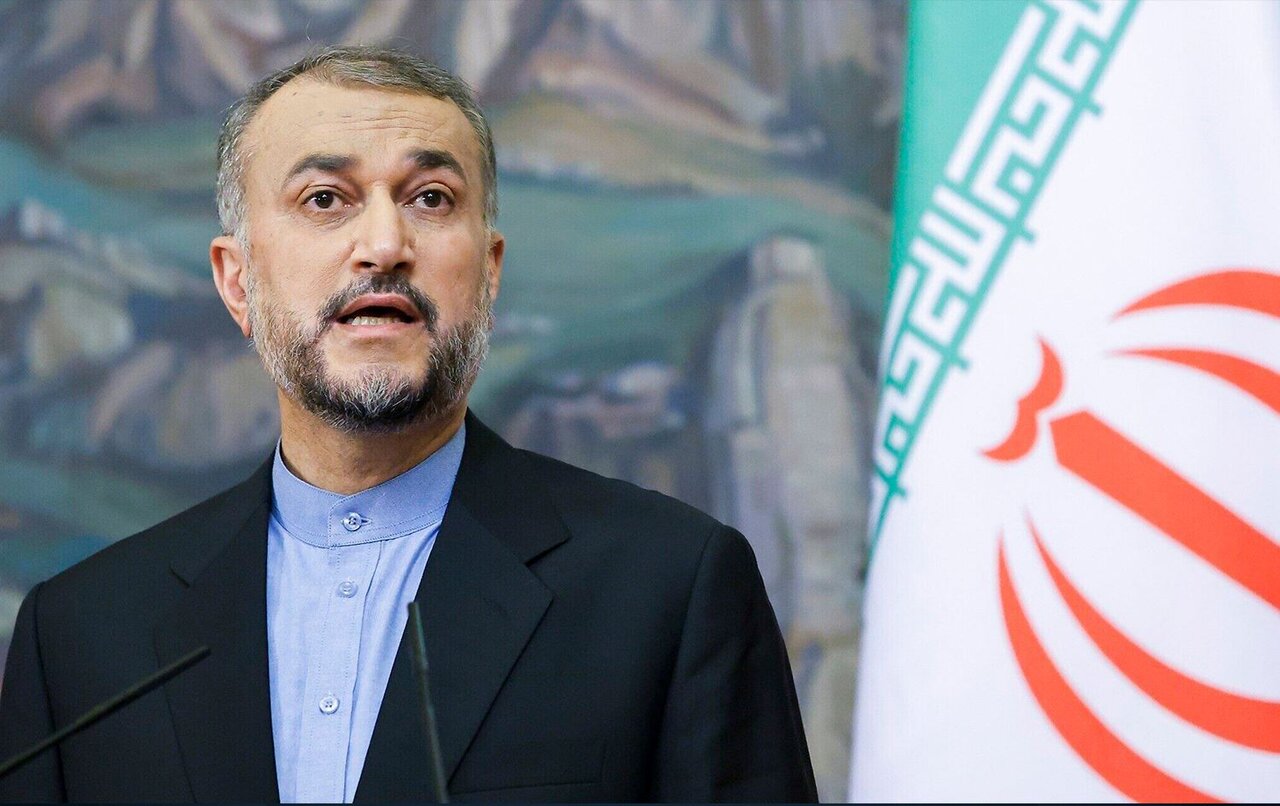 TEHRAN – Iranian Foreign Minister Hossein Amir Abdollahian who had visited Lebanon warned on Friday that any scenario could be possible if the Israeli regime refuses to stop committing war crimes against Palestinians in the Gaza Strip.
"If the war crimes of the Zionist regime are not stopped, any possibility is conceivable," Hossein Amir Abdollahian said at a joint press conference with his Lebanese counterpart Abdallah Rashid Bouhabib.
Upon his arrival in Beirut late on Thursday, Amir Abdollahian also told reporters that the fight against Israel might expand to new fronts if the regime does not change its criminal behavior.
Israel ordered a "total siege" of the Gaza Strip after Hamas attacked the occupied territories in a surprise offensive on October 7. The regime has also bombarded Gaza with more 6,000 bombs, killing more than 1500 civilians including about 500 children. On Friday, it gave 1 million people living in northern Gaza a 24 notice to vacate their homes and move to the territory's south. About 2.3 million people live in the densely populated strip.
Amir Abdollahian said, "In the past few days, we witnessed the war crimes against the people of Palestine in Gaza. We agreed that these crimes against innocent people must be stopped, and an urgent meeting at the level of Islamic countries should be held."
The Iranian foreign minister added, "We have announced our readiness for a foreign ministers' meeting of the Organization of Islamic Cooperation since three days ago. We had initial coordination with the Secretary-General of this organization. We believe that war crimes against the people of Palestine must be stopped immediately, and the humanitarian siege, cutting off water, electricity, and medicine for the people of Gaza, must be lifted."
Bouhabib, for his part, reaffirmed the Iranian official's stance and asked for the lifting of the cruel siege against Gaza.
"Israel should not subject two million people to siege. We do not desire war and warn that the continuation of tensions threatens regional security and international interests," he said.
culled from Tehran Times
Leave a Reply
Your email address will not be published. Required fields are marked *