Na Samu Rufin Asirin Rayuwa Dalilin Rubutu Fiye Da Kwalin Digirina, Cewar Kwararrarren Marubuci, Malam Nazir Adam Salih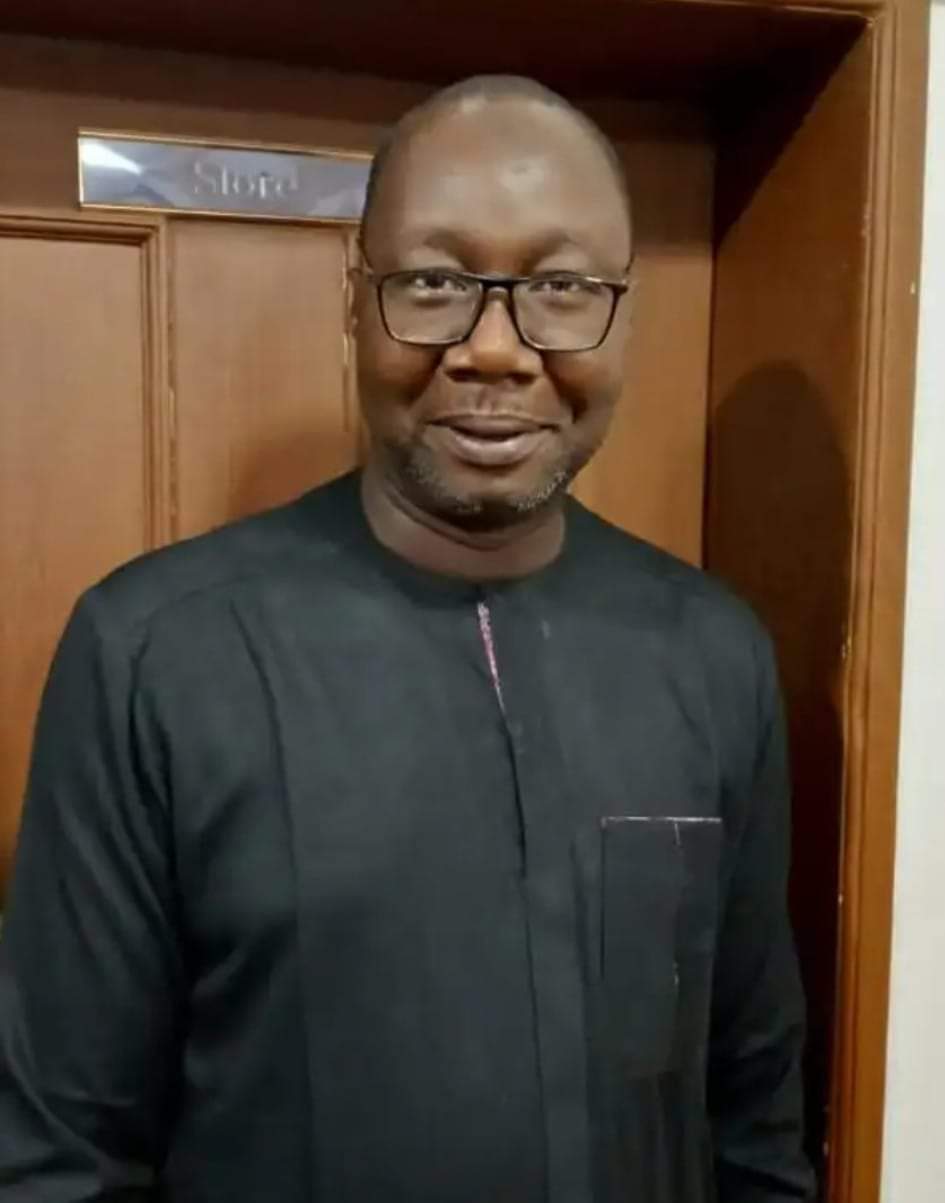 Daga Bashir Yahuza Malumfashi
Sunansa Nazir Adam Salih (NAS). Marubuci ne da ya amsa sunansa a duniyar marubutan Hausa. Na yi masa laƙani da James Hadley Chase na Duniyar Hausa. Ya rubuta littattafai sama da 30, sannan kuma ga shi ya yi fice a fagen shiryawa da rubuta finafinan barkwanci na Hausa. Majiyar Focus News Hausa, Taskar Gizago ta tattauna da shi, inda ya bayyana tarihinsa da sauran muhimman bayanan da suka shafi rayuwarsa ta marubuci.
NAS – James Hadley Chase na Duniyar Hausa
TG: Kana ɗaya daga cikin manyan marubutan Hausa, musamman a wanann zamani. Shin wane ne NAS?
NAS: Sunana Nazir Adam Salih. An haife ni a shekarar 1976 kuma na halararci makarantar firamare da kuma sakandire, duk a Unguwar Dakata da ke birnin Kano. A matakin karatu na gaba da sakandare, ina da digirin farko a fannin Injiniyan Lantarki (Electrical Engineering) kuma a yanzu haka ina karatun digirina na biyu a Ilimin Kimiyyar Kwamfuta (Computer Science).
TG: Tun yaushe ka fara rubutu kuma mene ne ya ja ra'ayinka ga harkar rubuce-rubuce?
NAS: Na fara rubutu tun a 1989. Rubutuna na farko da na fara yi, shafuka uku ne na wani gajeren labari na da sa wa suna, "Kowa Ya Kwana Lafiya Shi Ya So.". Wata rana muna wasan dare irin na yara, na tara abokaina na karanta musu wannan gajeren labari, inda suka yaba da shi sosai amma suka ƙaryata ni, suka ce ba ni na rubuta ba kwafowa na yi. Wannan gajeren labari, shi ne na faɗaɗa a 1995, na mayar da shi Kibiyar Ajali. Da farko na so in fitar da littafin da ainahin sunan wancan gajeren labarin, to sai kuma aka sanar da ni cewa ai akwai littafi da ya riga ya fita da wannan suna na "Kowa Ya Kwana Lafiya Shi Ya So" Wannan shi ya sa ala tilas na sauya sunan littafin zuwa Kibiyar Ajali. Kodayake shi ma sunan na Kibiyar Ajali ba ni na sa shi ba, abokina, marigayi Kabir Abubakar Muhammad (KAM) ne ya sanya sunan. (Allah Ya rahamshe shi).
Abin da ya ya fara jan ra'ayina zuwa rubutu tun farko shi ne karance-karance. Domin tun kafin in shiga firamare, mahafina Adamu Salihu yake tara mu da abokaina da ƙannena, yana karanta mana littattafan Hausa irin su Magana Jari ce da Ruwan Bagaja da Yawon Duniyar Haji Baba da dai sauransu. Wannan ta sa tun kafin in shiga firamare tuni na iya rubutu da karatun Hausa. Haka a daidai lokacin da wannan ke faruwa a shekarar 1986, akwai wani maƙwabcinmu a nan unguwarmu ta Dakata, wanda marabutuci ne sananne a wannan lokaci. Sunansa Ibrahim Yaro, wanda ya rubuta wani littafi mai suna, 'Magana Zarar Bunu.' Nakan shiga gidansa in zauna, yana ta rubutu ina kallo, duk da ban fahimci me yake rubutawa ba. Amma da yake yana iya jiyo mahaifina da daddare yana karanta mana littafi, sai shi ma idan ya rubuta ɗan wani abu daga cikin littafin sai ya ce bari in ɗan karanta ma kaɗan.
To waɗannan suna daga cikin abubuwan da suka sa na fara rubutu a 1989, duk da dai haka kawai na ɗauki takarda da biro na fara rubuta labari, babu wanda ya sani; ban san kuma me ya sa ba – kawai dai na fara ne.
TG: Ya zuwa yanzu, littattafai guda nawa ka rubuta? Guda nawa aka buga a littafin takarda kuma nawa ka buga a intanet?
NAS: Ya zuwa yanzu na rubuta littattafai guda 32, kuma duk an buga su a takarda. Amma ban taɓa rubutun da aka shi a yanar gizo ba.
TG: Waɗanne irin matsaloli kake fuskanta a matsayinka na marubuci?
NAS: Tun daga farko, lokacin da na fara rubutu zuwa yanzu, matsalolin dai ba su wuce saɓanin ra'ayi tsakaninka da makaranta ko manazarta, domin duk iyawarka ba ka iyawa kuma ba za ka iya gamsar da kowa ba. Akwai lokacin da za ka yi rubutu, sai wani ko wasu su yi kuskuren fahimtarsa a matsayin wani abu daban, saɓanin kai yadda kake nufi. Wani abin har yakan jefa ka cikin matsalar muzantatawa, wata a zahiri, wata kuma a baɗini; ya dai danganta da zamanin.
A waɗancan lokutan na shekarun 1990, har mumbari an sha hawa, malamai suna sukar irin rubutun da muke yi, wasu na ganin yana ɓata tarbiyya, wasu kuma suna ganin yana taimakawa wajen gyara tarbiyar. Wani ɓangare kuma wasu na ganin ko da rubutu bai aika saƙon komai ba to yana da mutuƙar amfani, domin ko ba komai rubutu hanya ce sahihiya ta adana tarihin al'umma da suka shafi zamantakewarsu da ala'adunsu da sauransu. Ga waɗanda suka sami damar karanta irin littattafan da muka rubuta kusan shekaru talatin, za su fahimci haka, domin za ka ga littafi yana ba ka labarin al'ummar Hausawa ba irin wannan ba. Domin yanayin gidajensu ma da ababen hawansu da abincinsu, kai hatta suturu da wasu daga cikin al'adu da suka shafi bukukuwansu, duk sun sauya, wanda hakan na nufin an adana tarihinsu ke nan ko da kuwa littafin bai aika saƙon komai ba.
TG: Tun daga fara rubutu, waɗanne irin nasarori ka samu ko kuma akasin su?
NAS: Na fuskanci nasarori da dama waɗanda ba zan iya ma lissafa su ba duk saboda rubutu. Domin na san mutane, mutane sun san ni. Na yi mu'amula da mutanen da in ba don rubutu ba, ko hannu ban isa in ba su ba. Haka nan rubutu ya rufa min asirin da kwalin karatuna ma na Engineering bai yi min ba. Haka nan na je wurare da dama a duniyar nan, waɗanda in ba don rubutu, ba ban isa in taka ƙafata a wajen ba. Haka nan na sami ƙima da mutunci a idanun makarantana, waɗanda a wani zamani duk yara ne amma a yanzu da tafiya ta lula duk sun zama manyan mutane kuma har yanzu suna gani na da ƙima da mutunci.
Abin da ya fi yi mani daɗi ma shi ne, a kusan shekarun nan talatin da na fara sakin littafi, har ya zuwa yanzu ba su rabu da ni ba, suna biye da ni. Yau shekaru goma sha daya rabo na da in saki wani sabon littafi, amma har yanzu da an ambaci sunan 'Nazir Adam Salih' sai ka ga kawuna sun juyo, suna cewa sun san mai wannan sunan. A zamanin da yake zuwa da ci gaban zamani irin su BVN na bankuna da su katin ɗan ƙasa da abubuwa dai da yawa na tara bayanai, na sha zuwa waje don gabatar da irin wannan uzururruka, da na faɗi sunana sai ka ga mutum mai ƙima ya buɗe baki yana kallo na sai ya ce, 'au daman wai kai ne Nazir ɗin dai da na sani?' Irin waɗannan nasarori ba za su lissafu ba.
TG: A harkar rubuce-rubuce, waɗanne marubuta ne gwanayenka, da kake koyi da rubutunsu?
NAS: To ni dai a rubutu kamar yadda da yawa daga cikin makaranta ne suka sani, babban malamina shi ne shehin malamin ƙagaggun labaran nan na Turai, wato James Hardley Chase. A cikin litattafansa na koyi salon rubutu ƙwarai, ta hanyar amfani da barkwanci wajen isar da saƙo ba tare da na yi amfani da ragon salo na amfani da batsa ba. A marubuta kuma na zamaninmu, ina mutuƙar girmama Bala Anas Babinlata, domin ba ko shakka na yarda ya san me yake yi a rubutu kuma duk inda wani marubuci ya kai da ƙwarewa a duniya, to ina ga Bala Anas ya kai wannan matsayin a fahimta ta.
TG: Ya zuwa yanzu wane sabon littafi kake kan rubutawa kuma zuwa yaushe zai fita ga al'umma?
NAS: E, to gaskiya a yanzu dai babu wani sabon littafi da nake rubutawa. Amma dai a 'yan kwanakin nan na fara niyya, don yanzu haka ma ina ta tunanin rubuta sabon littafi, sakamakon tunzuro ni da makarantana suka yi. Na riga na yanke shawarar zan rubuta sabon littafi, amma magana ta gaskiya ban san yaushe zan fara ba, ballantana ma a sa ranar gamawa.
TG: Kana daga cikin marubutan da suka koma rubutun fim. Ya zuwa yanzu finafinai nawa ka rubuta kuma wane dalili ya sanya ka yi wannan canjin sheƙa zuwa harkar fim?
NAS: Gaskiya ya zuwa yanzu ni dai ban san adadin labarin finafinai da na rubuta ba saboda mafi yawanmu ba ma adana rubuce-rubucen da muka yi. Sannan babban abin da ya ja hankalina na fara rubutun fim shi ne harkar fim. Domin ina cikin harkar fim tun 1996, zamanin da aka buɗe Iyantama Multimedia wacce, na je a sanadiyyar marigayi Nasir Ishak, wanda yake mana zanen littafi a wancan lokaci, kuma makaɗin waƙoƙin Hausa na farko da ya fara shahara. Kasancewar marubuta ne suka kafa harkar fim, dole ne duk kusan kowane marubuci a wancan lokacin ya ji yana da sha'war rubuta fim. Sannan ni na fara rubutun fim tun 1998, amma mutumin da ya janyo ni ya kuma sa ni a kan rubutun fim gadan-gadan shi ne aminina Falalu A. Ɗorayi.
TG: Mene ne babban burinka dangane da rubutu?
NAS: Babban burina a rubutu shi ne in rubuta wani littafi wanda ko da bayan raina zai ajiye wasu saƙonni masu muhimmancin da faɗakarwa, wanda za a riƙa tunawa da ni, ana yi mani addu'a kamar yadda har kwanan gobe ake yi wa Abubakar Imam.
TG: Ko kana da wani kira ga gwamnati da marubuta 'yan uwanka da kuma al'umma masu karanta littattafanka?
NAS: Kira na ga gwamnati game da marubuta shi ne, ta rungumi marubuta kamar yadda ake rungumar su a duk ƙasashe masu ci gaba, domin marubuta manyan malamai ne da gwamnati za ta iya amfani da su wajen sauya al'umma.
Ga 'yan uwana marubuta kuma, musamman matasa masu tasowa, ina kira a gare su da cewa su dage da karance-karance, domin ba a marubuci sai da makaranci. Sannan su dage da koya wa kai rubutu ta hanyar karance-karancen dabarun rubutu na ilimi a intanet. Ina kira kuma ga makarantana da cewa, nan ba da jimawa ba ina sa rai da sake sakin sabon littafi, bayan shekaru goma sha daya, in Allah Ya so.
Majiyar Focus News Hausa Taskar Gizago
Leave a Reply
Your email address will not be published. Required fields are marked *