Iran calls for decisive, sensible steps to stop Islamophobia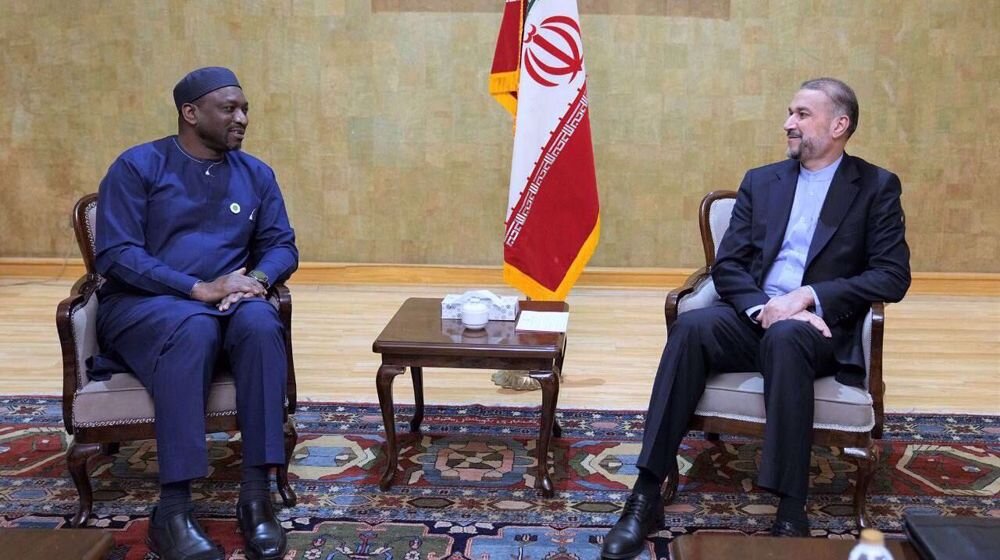 TEHRAN- Hossein Amir Abdollahian, the foreign minister of Iran, has encouraged Muslim intellectuals all around the globe to take "decisive and wise" measures to combat Islamophobia.
The Iranian foreign minister made the suggestion during a meeting in Tehran on Tuesday with Mustapha Sano, the visiting secretary-general of the International Islamic Fiqh (Jurisprudence) Academy (IIFA) of the Organization of Islamic Cooperation (OIC).
Amir Abdollahian recommended consultation and cooperation among the academics in question in order to address "insidious and profane" tactics aimed at Islamic sanctities and values.
He declared that the Islamic Republic is prepared to work with the IIFA on this matter.
Since the year's commencement, the Quran has been profaned in a number of places in the Netherlands, Sweden, and Denmark.
The blasphemous acts, which were all authorized by the governments of the mentioned countries and protected by their security services, have sparked widespread outrage among Muslims throughout the Muslim world.
For his part, the OIC official emphasized the Islamic Republic of Iran's "important and influential" position in the Islamic world.
He praised the country for its "valuable efforts" to strengthen international Muslim unity and the convergence of diverse Islamic religions.
Sano also provided a report on the IIFA's operations to Iran's foreign minister and welcomed a larger participation of Iranian intellectuals and thinkers in the academy's programs.
The two officials also shared views how to improve engagement and cooperation between Iran and the Islamic Jurisprudence Assembly.
Back in June, Amir Abdollahian and OIC Secretary-General Hissein Brahim Taha spoke on the phone to discuss the sacrilegious burning of a copy of the Quran outside a mosque in Stockholm, the capital of Sweden.
At the time, Iran's chief diplomat suggested that the OIC foreign ministers should convene as soon as possible to discuss the sacrilegious act. The Iranian minister also condemned the "offensive and provocative" conduct against the Quran.
The OIC chairman also praised Iran's leadership position in the organization and the importance it places on condemning the blasphemous conduct.
culled from Tehran Times
Leave a Reply
Your email address will not be published. Required fields are marked *